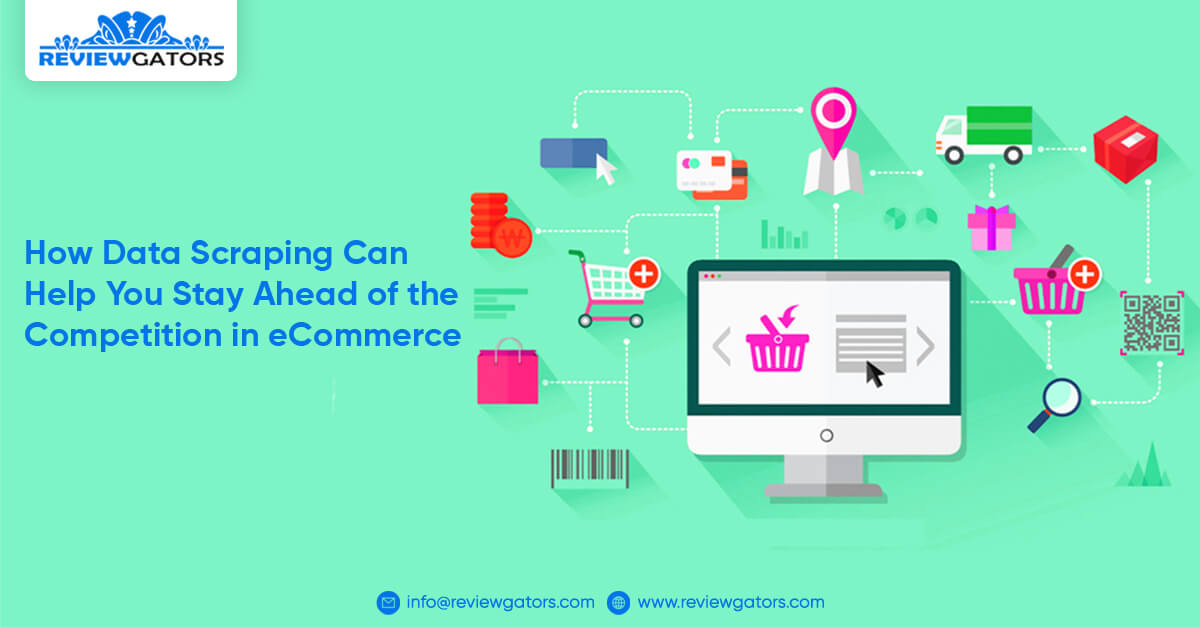 In today's fast-paced e-commerce landscape, keeping up with the competition and meeting customer demands can take time. One powerful tool that can give e-commerce store owners a competitive edge is data scraping. The data is collected from a variety of sources and analyzed. Data scraping can provide valuable insights and opportunities to optimize your online store.
In this blog post, we'll explore seven ways to use e-commerce data scraping to boost your e-commerce business, from monitoring competitor prices and products to enhancing customer service and predicting future trends. Whether you're a small business owner or a seasoned e-commerce professional, these tips will help you make the most out of data scraping and take your e-commerce business to the next level.
Why choose data scraping for e-commerce businesses?
Data scraping is a powerful tool that can help e-commerce businesses more effectively monitor and analyze their business operations. By gathering and analyzing data from multiple sources, such as social media, web analytics, market research, customer feedback, and more, you can see where your business stands compared to other stores. You can find out how competitors are doing by scanning prices or tracking e-commerce products that customers have purchased.
In addition to monitoring your business performance, data scraping can help you predict future trends. For instance, you might use data scraping to track the sales volume of certain products and the popularity of the most popular products on your website. It can help you forecast future sales volume and product demand. It allows you to adjust your inventory or online store.
But data scraping for e-commerce businesses isn't just about monitoring and analyzing data—it can help with customer service. Data scraping can help you analyze your website's performance and suggest improvements to satisfy your customers. You will see how many visitors have visited your e-commerce site, which pages they stayed on the longest, and what products they looked at next. It will allow you to determine which areas of your website give your customers the most satisfaction. It will help you enhance their shopping experience in the future.
Finally, data scraping can be helpful for business owners who want to improve their e-commerce store's profitability. Data from web analytics can provide valuable information about how well a store performs. Such as which products sell the most or how many customers have been on each page.
7 Ways to Use Data Scraping to Boost Your E-commerce Store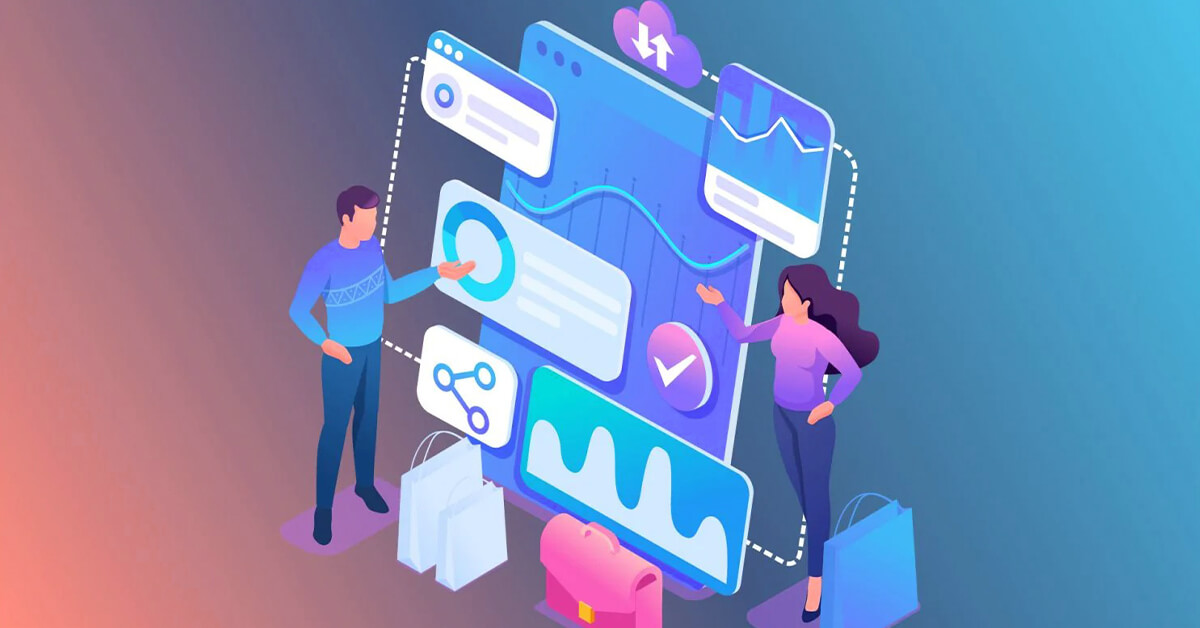 In this blog post, we'll explore seven ways that you can use data scraping to boost your e-commerce business.
1. Monitor your competitors' prices and products
Whether a small business owner or an experienced e-commerce professional, data scraping for e-commerce businesses can give you valuable insight into your store's performance. By monitoring how competitors are pricing and promoting their products, you can get an idea of what customers want. Find out how much demand there is for specific products on the market. Uncover areas where you could improve your store's performance. For example, you might find that a competitor's product is selling more than yours or that a competitor is offering discounts on products that you're not.
When monitoring competitor pricing and products, web crawlers are your best option. Web crawlers use advanced computer algorithms to search for specific information on competitors' websites, such as prices and product features. They can locate specific product pages on those sites, so you can determine which ones are most popular.
2. Identify areas for improvement.
Once you've tracked down competitors' prices and products, identifying areas for improvement can help you determine what your business needs to do to gain an advantage. For example, noting the demand for certain products can help you decide whether to use affiliate marketing. Suppose there needs to be more demand for your e-commerce store's product. Consider putting more resources into promoting the product or reworking your online store's layout to attract more customers.
Of course, it's important to note that pricing and sales volume isn't the only thing to note when tracking competitors' pricing and products. According to Salesforce.com, data scraping can help you see how your competitors respond to customer feedback. It can satisfy your customers and provide additional reasons to buy from you.
3. Predict future trends and stock up on the right products.
With the right data scraping tools at your disposal, you can use data on the popularity of a particular product or competition's sales and inventory volume to help you predict future trends. For example, if there's a lot of demand for a product you sell and few other sellers are selling it, there will likely be more demand. If you can afford to purchase products in bulk for a lower price, this is an excellent time to stock up.
If many sellers offer the same product, it could be selling better. It could be a sign that sales for the product will decrease. In this case, it might be best to shift your attention toward other products that are doing well on the market if you are using data scraping to track competitors' current sales and inventory volume. You can make better predictions about future trends and use this information to maximize your business' profits.
4. Improve customer service.
Data scraping can help improve customer service by helping you analyze your site's performance. You can use data on the frequency and duration of visits to individual pages to see how your customers interact with your website. You'll be able to identify where a customer spends most of their time on the site. What pages they visited the most, and if they need to complete a purchase? You can use this information to develop new ideas for improving your website's layout and design.
5. Monitor social media activity.
Social media marketing is a popular and essential marketing strategy. Data scraping can help you analyze your e-commerce business's performance on social media sites to see how well the strategy works. It can help you identify pages that customers are interacting with the most. This will tell you which ones you should invest more resources into in the future. It can give you valuable insight into customer sentiment. Allowing you to see what customers say about your products and whether they're happy with what they've purchased from your online store. This information can be helpful when putting together a social media marketing plan in the future.
6. See what your customers are saying about you.
Another way that data scraping can help you in improving your e-commerce store's customer service is by allowing you to track what customers have been saying about your business on social media sites. Using data scraper tools, you can see which promotional images customers have placed on their social media profiles. And pages customers interact with most, and even how many of your products each customer has purchased. This information could be beneficial if you want more people to visit your online store and become regular or loyal customers.
7. Spy on your competition.
Data scraping can help your online store get a competitive advantage by helping you spy on competitors' pricing, products, and customer service. As mentioned above, web crawlers can search for specific information about a competitor's products and prices. In addition, you can use them to identify how well the competitor is responding to online customer reviews. It will help you determine how well they keep their customers happy and satisfied. You'll be able to see if they have an active LinkedIn page or Twitter profile and what kinds of promotional strategies they're using there.
Conclusion :
Data scraping is a way to extract information from websites. Any online business can benefit from data scraping. It is helpful for e-commerce businesses since it helps them gather information on competitor pricing and products. It monitors social media activity and better understands customer sentiment.