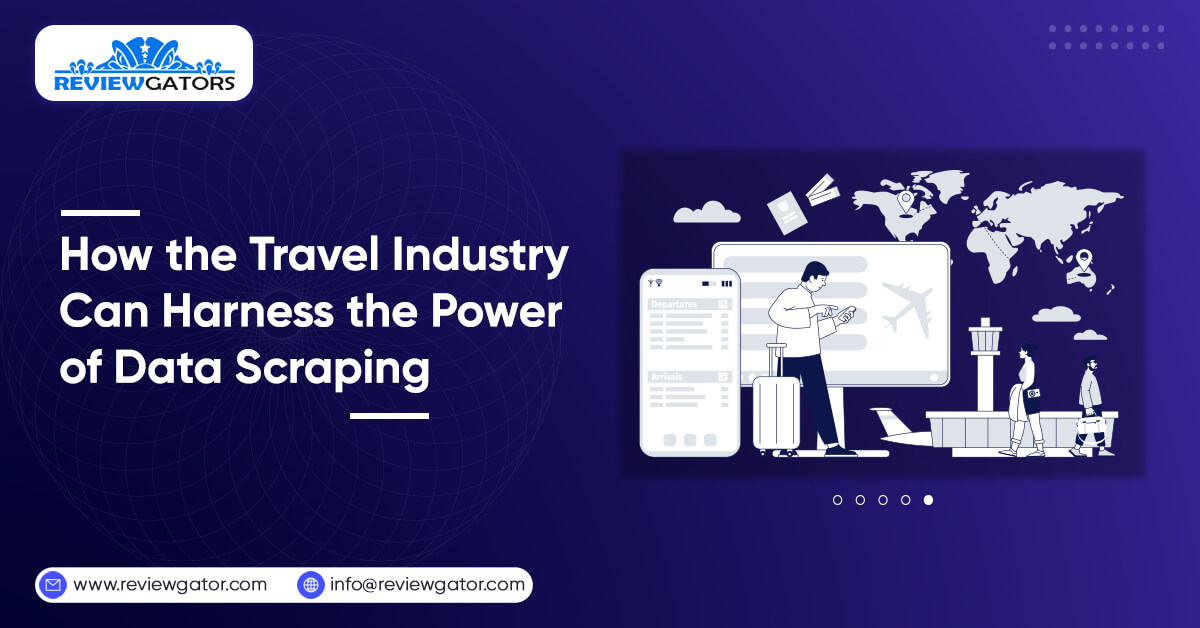 Data Scraping can be defined as " extracting data from websites using certain methodologies and tools." Data Scraping is essential for businesses, especially in the travel industry, because it allows them to stay ahead of their competition and improve their bottom line. By watching how companies use data, you can create strategies for your own business.
Search engines are a company's primary source of traffic. When visitors search for a specific product or service, they are taken to the search engine's site and can click on links to other sites that offer what they were searching for. The travel industry relies heavily on the benefits of data scraping because it allows them to track how many visitors came from which websites and enable scraping hotel reviews. With these numbers, companies can determine which content performs best and adjust their sites accordingly.
This blog will discuss how data scraping can benefit those in the travel industry and how they can take advantage of their findings.
Online Travel Companies (OTCs)
Online travel companies like Expedia and Orbitz have used data scraping for years to determine what would work best for their business. For instance, OTCs can use data from search engines to find out what keywords are bringing visitors to their websites. After analyzing which keywords were bringing customers in, OTCs can create content geared towards these keywords and work on making them more enticing. This will give OTCs a distinct advantage over competitors not using data scraping strategies.
Brick and Mortar Travel Agencies
Brick-and-mortar travel agencies have the same data scraping opportunities as OTCs. However, brick-and-mortar companies can use their physical presence to promote content and get recognized by customers. For example, travel agencies can give out pamphlets that are rich in content to create a buzz for their business. Customers will want to visit these websites after seeing what they offer.
How can data scraping benefit the travel industry?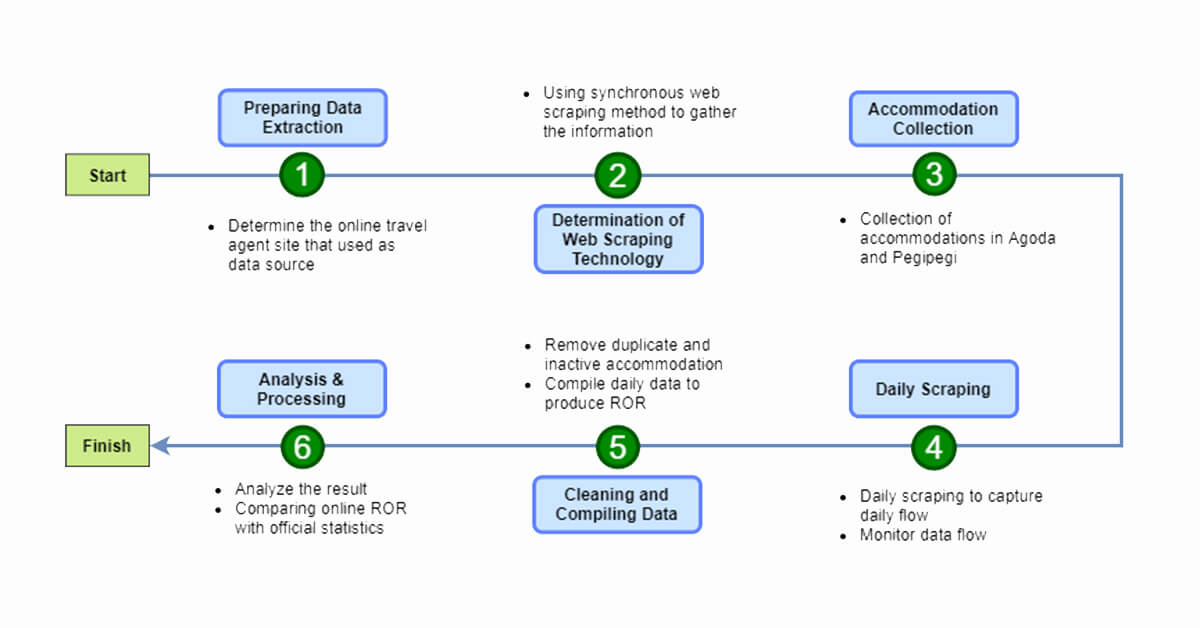 Data scraping is essential to travelers and companies who are involved in the travel industry because it allows them to gain a competitive edge over their competitors. Using data scraping strategies, they can improve their bottom line and stay one step ahead of other companies in their industry. Data you get from data scraping that can help the travel industry:
1. Keyword tracking
As data scraping is used, the companies can find out what keywords drive traffic to their site and what they are losing. It will allow them to know how well their content is received on the market and where improvement opportunities exist.
2. Geo targeting
Travelers using a travel website may need to learn which country they are in, but by scraping data from search engines, you can target specific countries, cities, or even zip codes with your content and ads. This information can help you attract more visitors and increase your profit margins.
3. Site profitability
Data extraction allows you to gain information that you can use to determine what is working well on your website. You'll see the most popular pages and how many visitors are coming from each page. It will allow you to analyze your site's performance and determine which pages bring in the most money.
4. Analytics tracking of resources
Data extraction also allows you to track what resources are being used in your company, whether it be time, money, or other resources, to make better decisions about your business. By doing this, data scraping will help increase efficiency for everyone in the organization and help you have more time for yourself and your family.
5. Marketing tracking
Data scraping will allow you to work with a team to find out what marketing strategies are bringing customers to your website and have that information analyzed so that you can see which strategies are working and which aren't. From this, you'll be able to improve your marketing strategy and increase the amount of money your business is making.
6. Mailing list tracking data
Data extraction will allow you to track how many visitors are coming from which mailing lists, mailings, or newsletters you're sending out. This information will let you know which marketing strategies work best and help you determine a budget for your campaigns.
How can the Travel industry can take advantage of the above findings?
Data scraping is the best way to gain an advantage over your competition. You can gain crucial information that will help you create strategies for your business and make it easier for yourself and your team to get the job done.
Data extraction is essential for all travel industry professionals because it allows you to be one step ahead of your competition. By knowing what is working and what isn't, you will be able to stay working at optimal performance, improving profitability and creating new strategies for your business. Data extraction will also help you make decisions that benefit the organization based on the company's goals and objectives. You can use the above finding for the below strategies for your travel agency.
1. SEO
Search engine optimization is crucial for the travel industry because more and more people search for travel-related content online. It increases your chances of being discovered by a more significant amount of people who are interested in your business.
2. Marketing Efforts
Data extraction will allow you to analyze what works well on your website, which will help you create better marketing strategies that will increase the number of customers that visit your site. It will also help you develop strategies that suit your business's needs.
3. Competitors tracking
Internet users are online all the time looking for information and products, so if a competitor gains an advantage over you, it can cost you profits and new customers until you can regain control of the situation. Data extraction information allows you to track what works well on your website and what isn't, giving you the information, you need to make better marketing decisions.
4. Social media
Data extraction allows you to make the most of social media campaigns by increasing your visibility online and increasing online traffic to your websites. Creating a strategy that can help you get found on social media sites can help improve the number of visitors that come to your site and increase your business's profit margins.
5. Content creation and promotional strategies
By analyzing what people are searching for online, you can create content that will attract a larger audience, giving you more credibility in the travel industry and making more money.
Conclusion:
With the ever-changing environment, travel industry professionals must keep an eye on new trends and adopt new strategies to meet business challenges. There are millions of potential customers in the industry, and as we move forward, it is very important for companies to stay aware of their customers' needs and wants in order to get a competitive edge over their competitors.
Data scraping is an effective way to gain an advantage over other travel companies because it will allow you to stay on top of your game regarding marketing, consumer behavior, and customer needs. It will enable you to be more flexible with your marketing strategies by creating a more personal touch that will make your business stand out from all the others.