How to Scrape Airbnb Data for Analysis?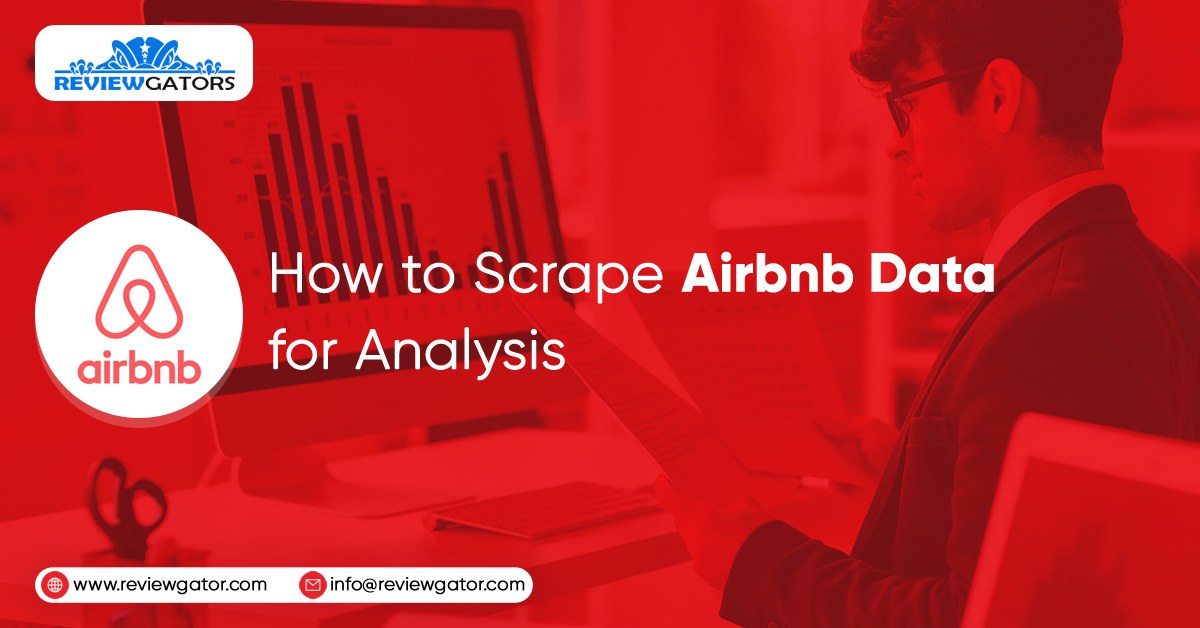 The sharing economy is booming, with home-sharing startups like Airbnb disrupting traditional hotel rooms and local businesses. However, this also has some downsides: once data on these sites is scraped into a central database, it's challenging to identify how the service impacts specific groups of people or types of homes without doing more work in-depth analysis. While the data itself might be accurate, the results of a study on it can be skewed if not used properly. This article will cover how to analyze Airbnb data for various purposes, such as identifying the neighborhoods with the most Airbnb listings and seeing who Airbnb tenants are.
What is Web Scraping?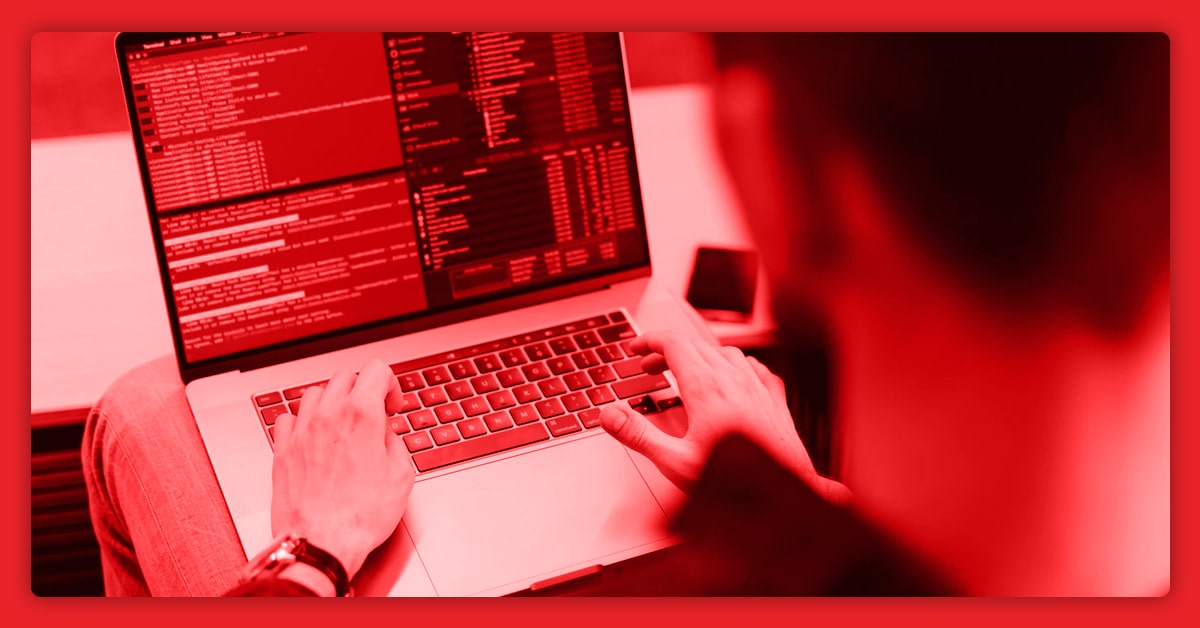 Web scraping, or web harvesting, automatically extracts data or collects information from different web sources. Web scrapers generally use software to access (download) the information they want and store it on their computers. Extracting information using a program allows for easy retrieval.
Airbnb provides a marketplace for people to list, discover and book unique accommodations worldwide — online or from a mobile phone or tablet. Airbnb connects hosts with space to spare with guests seeking a memorable stay in neighborhoods they love via seamless online booking and cashless payments.
Why should you scrape Airbnb?
The best way to get a feel for the data on Airbnb is by scraping it and doing some analysis. Our business is about helping people make better decisions, so if you can't analyze your data, we'd be happy to run some research for you.
So how do you scrape the Airbnb website?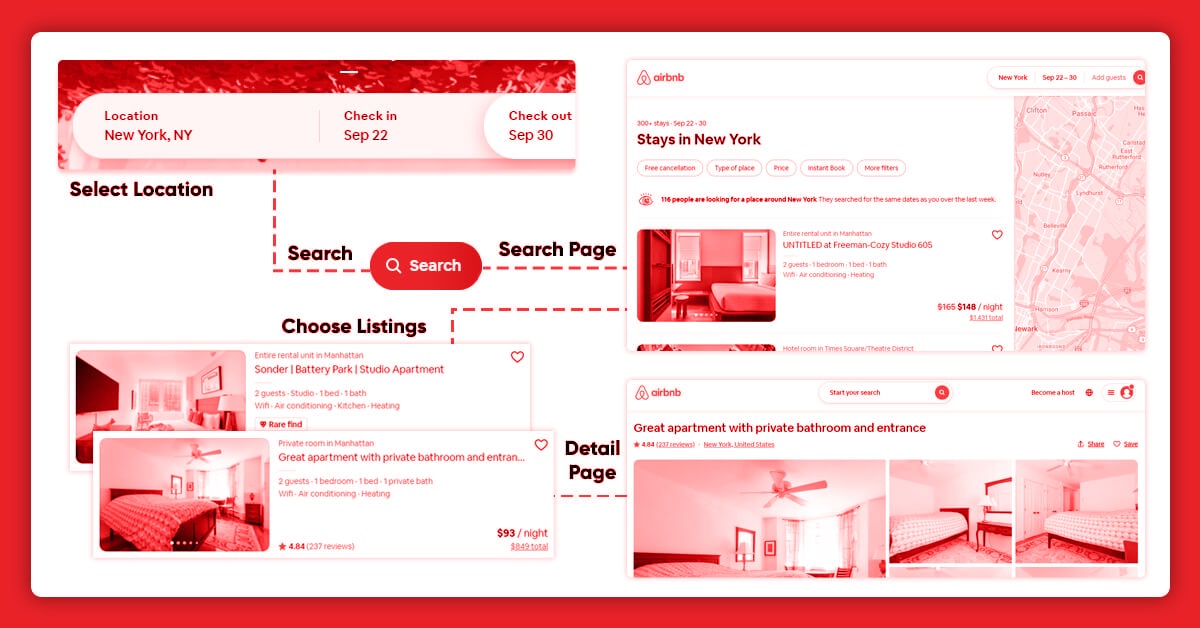 Airbnb has two types of pages: home pages and listings pages. A search box at the top on home pages allows visitors to look up listing information in real-time or by date. On listing pages, there's a link to "view details," which takes the user to another page with all the info needed.
How do you use home pages?
Step #1: Find a town.
Step #2: Search for listings from that town.
Search for listings from that place and date range. You can vary the date range by putting it in the search box after selecting your city, but if you need more results, increase the number of days you're searching by (either one day or seven days).
Use the sort and filter buttons to isolate specific listings or display just one property type. You can add and remove filters using these drop-down menus as well.
Step #3: Download the details of that listing.
Click on "View Details," and after your page loads, right-click on the page and choose "Save as Page."
Step #4: Download the details of every listing.
Click on the first listing, right-click on the page and click "Save as Page." Then repeat this step for each additional listing.
Step #5: Save each listing's details on an excel document.
From the first listing, right-click the page and save it as an excel file. Repeat this step for every listing on your list.
How do you use listing pages?
Step #1: Find a listing you're interested in studying.
Search for a city and date range that has listings available to view. Next, find the property you want to look at and click on "View Details."
Note: When writing our web scraper, we had to manually input each page of results into our program because Airbnb has one page for each listing and returns the default number of results for that page (usually 25). We had to review all the links individually to return every search result.
Step #2: Download the details of that listing.
Click on "View Details," and after your page loads, right-click on the page and choose "Save as Page."
Step #3: Collect the data you want.
Collect any data you'd like. We recommend taking note of the number of reviews each property has received, how many guests have booked it, who owns it (or what kind of business it is), photos from inside and outside of the home, things guests are saying about it (ratings), etc.
Step #4: Upload the list of information to an excel document.
Airbnb has a property "profile" page where you can find its address, the number of reviews, the ratio of female to male guests who have stayed there, etc.
Step #5: Save this information as an excel file.
From the property page, right-click and save it as a new document. Then repeat this step for each additional listing that interests you. Treat each listing's profile page like an individual page with data you'd want when analyzing your results.
What kind of data are you looking for?
When scraping this information, keep an eye out for the following: the number of bedrooms, number of bathrooms and square footage of each listing average nightly rate and booking price, number of reviews (positive, neutral, or negative), the average length of stay per guest (for your vacation rental business) the location on a map or neighborhood statistics the property's star rating. Each piece of found data applies to a different industry or research question.
How to utilize Airbnb data for analysis?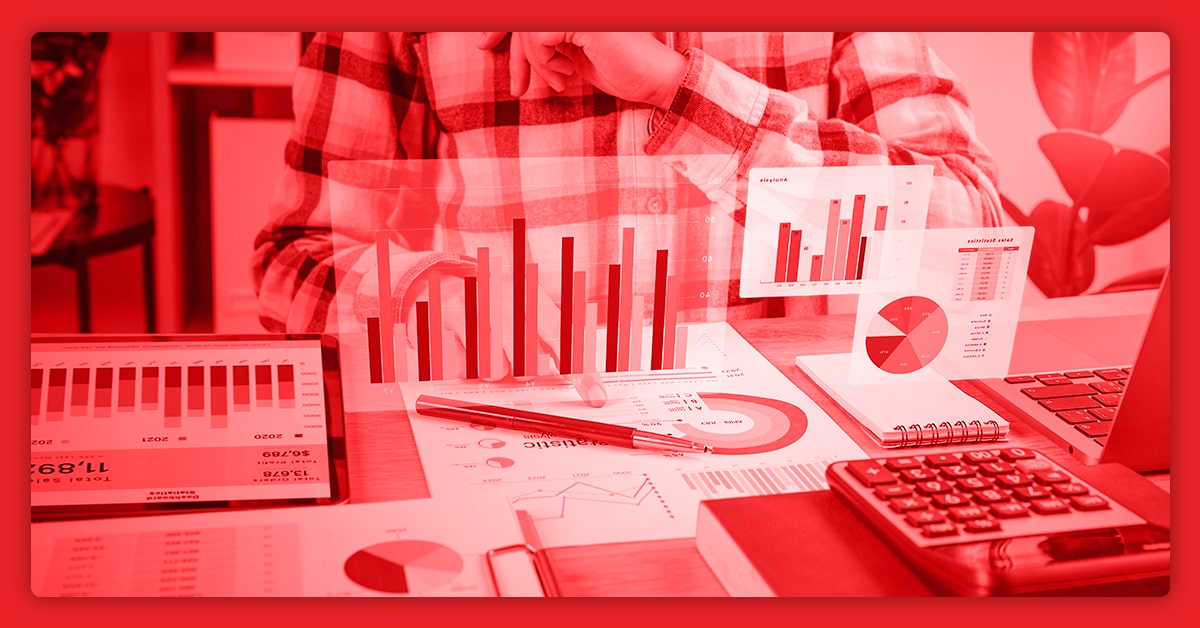 If you're a business owner looking to get data on your competitors' listings, you need to scrape their Airbnb listings. By simply searching for the competitor's name and date range, you can see the information they have on their listing. Then, do a few more searches to see where they are in terms of location and number of reviews. Once you find the neighborhood with the most reviews, that's where to start your rental marketing campaign so you can capture that market.
If you own a vacation rental, you'll want to know how many people are staying in your house. Again, you can do this by searching for your name and date range to see the data you have on your listing. Then search for the area of your home (or "tourist" area, if it's not a specific neighborhood), and sort by the average number of guests that rental had. You can also sort by highest price per night to see which properties got more bookings than others. Doing this lets, you know what pricing strategy best captures customers in the second and third-tier markets.
If you're looking for a different type of data, Airbnb data scraping can help you to determine where people are going on Airbnb. Once you see the most popular places, that's where your business should be located.
To download your data, use the built-in export feature in your browser and select "export to .csv" as the file format. Or, you can use a professional tool like Cleaner.io to extract a CSV file directly from Airbnb. You could also use R (a free programming language) to extract data and The SQLite Database of World Rental Information by Jeffrey Heaton, a database of over 17 million listings of properties for rent on Airbnb around the world.
How can the data help businesses?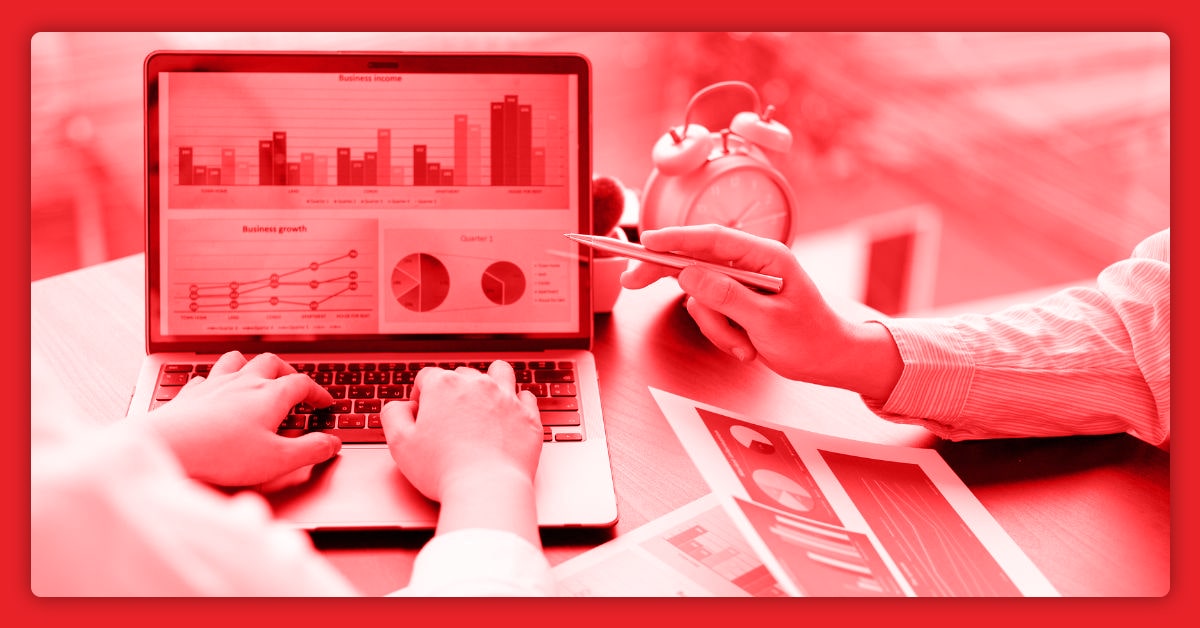 The most important thing to do with any data is to understand how to use it to further your business goals. That being said, the data on Airbnb can help you, as a business owner, decide whether your property is a good fit for your customers or whether it would be possible to rent it out year-round. Looking at the total reviews for each listing, you can see what problems the Airbnb tenant has had. You could then make a judgment call on whether or not that might be an issue for future renters.
Another way you can use Airbnb data to help your business is by determining which neighborhoods have many guests staying in them per night. If you rent a house in a community with many guests, you will likely have a high turnover rate. That can be great if you make anything between $150 and $200 per night from your rental. On the other hand, if it's not in a popular area, you may be lucky to make half of that amount per night. In this case, Airbnb data has helped you make an educated decision about your property and the area it's located in.
Wrapping up: Using Airbnb data to your advantage
Airbnb is an excellent platform for both travelers and property owners. It's reliable, easy to use, and has a good reputation. As a result, popularity has become crucial in determining where people travel and where businesses should target them.