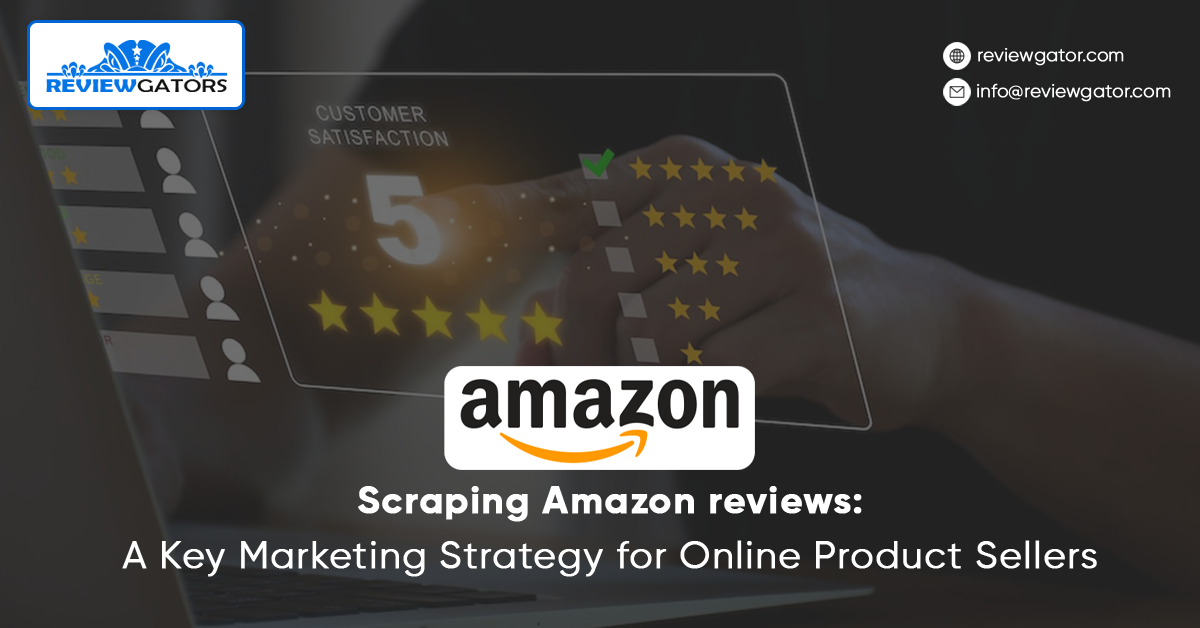 With more than $350 billion in sales last year, Amazon is the most lucrative platform for online sellers. But as with any business, Amazon has its own set of regulations to be followed if you wish to sell your product on the site. Due to this, many entrepreneurs who need more time or expertise to manage their Amazon listings are turning to online review scraping services.
The following article explains why and how these services can benefit product sellers. In this blog, we will explain why to scrape Amazon product reviews and the best practices to do it.
What is data scraping?
Data scraping is the process of extracting data from a website. It can extract data from HTML, databases, and other sources. Scraping data can also be used for analysis and research.
Data scraping is a popular technique for getting data in a systematic way that can be applied to larger data sets. Suppose you have an idea of how to use your information. As a result, you should create specific studies yourself instead of using free or general tools.
Why scraping data is crucial for businesses?
Data scraping for businesses indicates you have a better chance of gaining insight and knowledge from the websites you choose to scrape. By doing this, you can also see how other people are using similar products so that you can tailor your listing accordingly.
Making a report based on the gathered data will help you make more informed decisions about your business. Anyone from your company can read through the data point by point and decide what they want to do with it. This can lead them down the right path of making better decisions and promoting your business.
Significance of Amazon reviews for Online Product sellers
Review-based selling is a great way to boost sales on your products hence scraping Amazon reviews can transform your business. A 2016 study found that reviews had the highest conversion rate of any content, making them the most effective form of marketing for an online store. The top 20% of all Amazon stores generated 89% of all total revenue, with reviews being one significant driving factor in that success.
But even though there's no doubt that reviews are crucial for business success on Amazon, there's another side to that coin as well. Thanks to the recent crackdown from Amazon and increased competition in niche markets, sellers need help differentiating their products through traditional methods.
All the while, just as many other things can happen between when a potential customer buys your product and when they take the first step to leave feedback. The problem is that there are many different options to buy from Amazon, and it could take months of waiting for someone to come along who's willing to make a purchase.
The problem is that you can only do something about helping your product get good reviews during this time. And even if you could, people can only leave product reviews after they've left feedback for other sellers on Amazon. You could do everything right and still have customers who don't end up leaving reviews for your product.
Advantages of Scraping Amazon Reviews for Online Product Sellers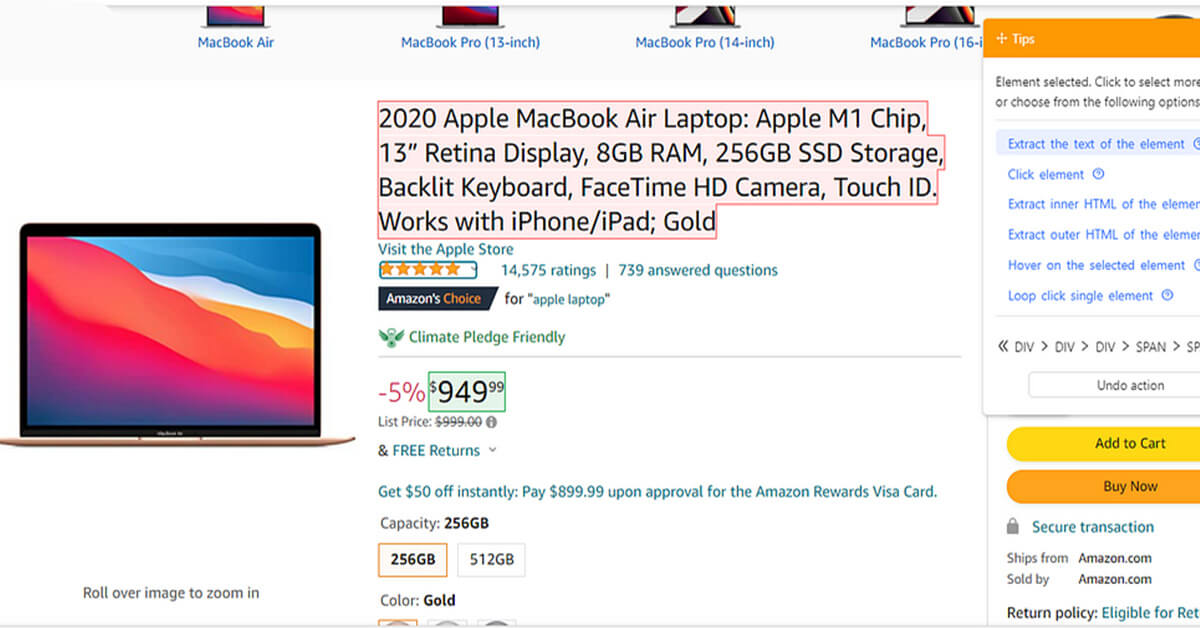 1. High Product Performance
One of the best parts about scraping Amazon review services is that they provide better product performance. This is because each review gives your product an average of four genuine customer ratings. This usually translates to a higher ranking in Amazon search results.
As your product ranks higher, potential customers are more likely to buy the product. It can be the difference between someone buying from you or another vendor on Amazon. Many vendors who need help getting their products listed on significant sites use these services to help market their products effectively online.
2. Customer Reviews
Another advantage of needing a review-based service is that it ensures that your product receives the highest possible ratings from the customers who've purchased it. And since they provide you with a feedback section where these are recorded, there will be no conflicts between reviews from different customers. It means that when one customer gives a good rating to your product, they are not influenced by another person's opinion.
If you rely only on the reviews given by your customers, you might have low ratings for your products. But when you use scraping Amazon reviews services, all the reviews are genuine, meaning four out of five people can't write bad stuff about your product.
3. Increased Sales
The more reviews you have for your products, the more sales you can make online. Even if some customers who buy your products don't leave a review, you will still make a chunk of money. This is because each review on Amazon is equivalent to an additional product sale that you wouldn't usually get otherwise.
Amazon only allows vendors to do a little about getting reviews and feedback from their customers other than wait until they've made another purchase for them to leave feedback in return. But when they can create one or two reviews out of every product sold, it can easily result in hundreds of thousands of extra dollars in your pocket.
4. Better Conversion Rates
Amazon encourages businesses to provide free products or discounts in exchange for consumer reviews. One of the best aspects of this strategy is that they will receive favorable feedback and high conversion rates. It is because people are less inclined to post a negative review on something that does not cost them anything in the first place.
When you make this offer available to your consumers, you can ask them if they want to provide feedback after purchasing the product in exchange for a free item, raising your sales and conversion rates simultaneously.
How to scrape reviews: Best Practices
The main goal of scraping Amazon reviews is to get the product listing and images. You should do additional processing if you want to extract information from reviews. For example, you can extract only those reviews where a customer mentions specific keywords related to your product. While the process is relatively easy, there are some excellent practices worth following regarding knowledge extraction from these scraps.
1. Try using APIs or new features:
There's no doubt that APIs can be useful for extracting relevant information in this manner, and certain APIs have been used for this purpose in the past too.
2. The better your scraping technology, the better result:
The best advice is that if you want your application to succeed, you must invest in the right technology. For example, using Selenium WebDriver or Appium can be extremely useful in extracting information from website pages and reviews.
3. Choose the right Amazon review scraping service provider:
When choosing the right service provider, you must invest in a company that has been providing this service for a while. This is because product reviews are integral to any Amazon product listing. If your scrapping tool misdeals with them, it can damage your business and the business selling its products on Amazon.
Conclusion:
Scraping Amazon reviews is an excellent approach to increasing product sales for online product sellers. Many sellers need help to have their products listed on large sites such as Walmart and use these services to market their products online efficiently.
Leaving your potential customers out of the equation is a bold move. Still, most online buyers must wait to provide feedback after purchasing on Amazon. Evaluations are essential tools for all levels of sellers, but when you're just beginning to start and attempting to establish an audience, having as many evaluations as possible will help you succeed rapidly.