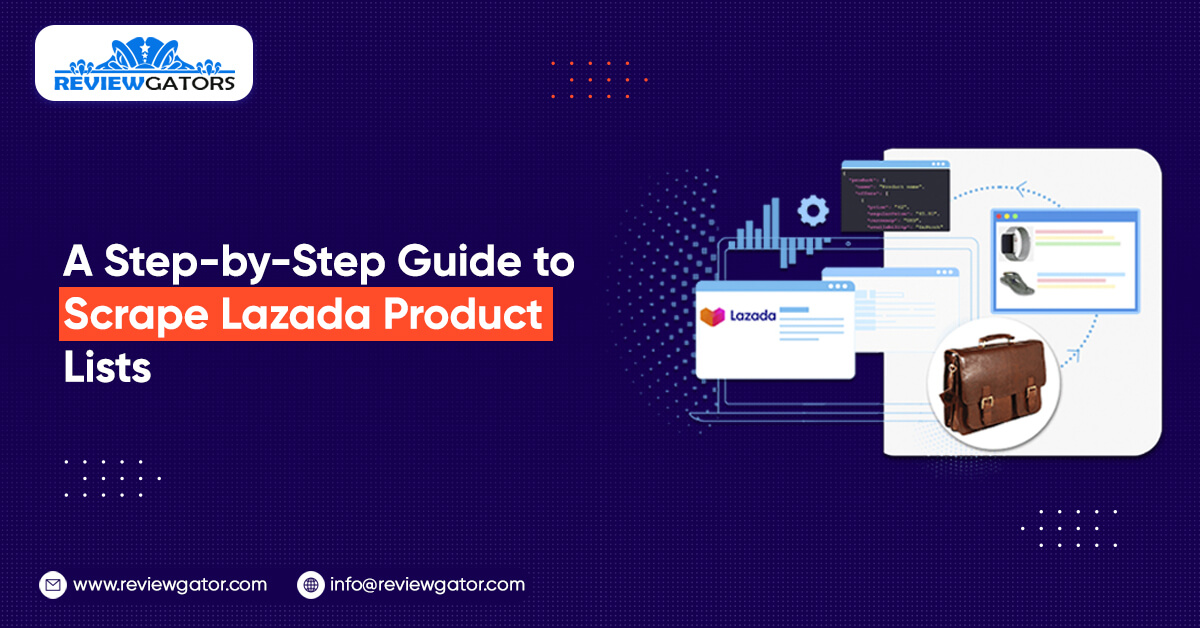 Proper access to precise and thorough product data is essential for staying ahead in the cutthroat competition in today's fast-paced world of e-commerce. One of the top online markets in Southeast Asia is Lazada, which has a vast selection of goods and a wealth of helpful information. Hence data scraping from Lazada product list proves highly beneficial for online retailers.
The Lazada Data Scraper is customized according to the needs of the user. Generally, these scrapers do not entail any contract, setup fees, or upfront charges. Hence Customers can make payments based on their needs. These tools also help quickly and accurately extracting Reviews and Rating information from the website.
In this blog, we will discuss the procedure for scraping Lazada product data and the services offered for data extraction.
What is Lazada?
Lazada is Southeast Asia's leading e-commerce marketplace, selling apparel, electronics, home appliances, and cosmetics. Thailand, Singapore, the Philippines, and Malaysia are among Lazada's 150 million monthly visitors. Lazada attracts numerous Thai, Singaporean, Philippine, and Malaysian customers. This e-commerce platform of Southeast Asia comprises over 145000 vendors and 300 million listed items. Hence this product information, which contains information on the items and their pricing, helps to analyze the Southeast Asian market.
What is Lazada Product Scraper?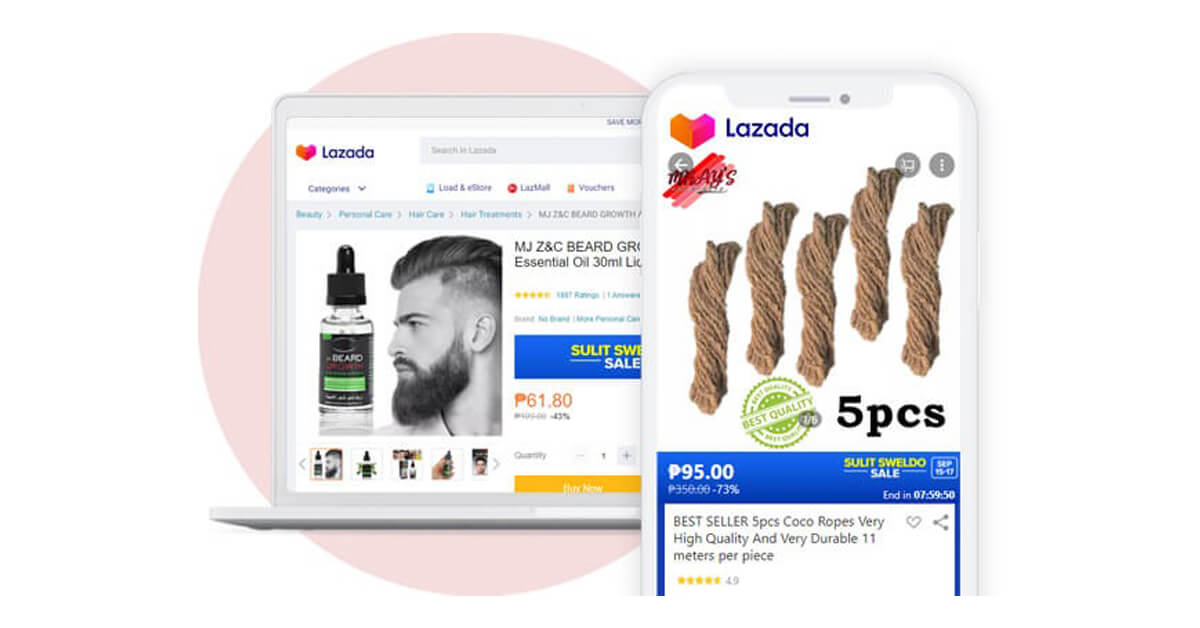 Lazada Product Scraper is a web scraping tool that lets you get product information from Lazada using the website's category URLs. The scraping process is simple: enter the Lazada URL, select the number of items to scrape, and download the data using the Dataset tab.
Scraping Lazada product data is the process of automatically extracting important information from product listings on the Lazada website. This information could include the products' names, descriptions, prices, rankings, customer reviews, information about the seller, and more. By scraping this data, companies can learn more about market trends, research competitors, and understand price plans and customer preferences.
Scrapers for Lazada products
Online stores may use web scraping tools or scripts made just for them to get accurate information about Lazada products. By automating the data-gathering process, these solutions save a lot of time and effort. The Lazada scraper usually uses the Lazada website to explore, obtain product pages, and extract the needed data. But to avoid trouble with the law, reading Lazada's terms of service and following good scraping practices is essential.
Services for Lazada Product Data Extraction:
Companies specializing in data extraction:
Data extraction services for Lazada are offered by many companies that focus on this. Because of their advanced technology and years of experience, these companies can quickly and effectively scrape Lazada's site. They can change the extraction process to fit the needs of the client. It can give organized data that is easy to use.
Customized Solutions:-
Creating a customized scraping solution could be helpful for projects that are more involved or need more complex data extraction needs. So, this requires working with skilled developers who can make a scraper. It can handle the structure of Lazada's website.
Importance of Scraping Lazada product
The importance of this Lazada web scraping process may be explained using the following points:
1. Conducting Market Research:
By scraping Lazada product data, organizations may undertake extensive market research. They can identify popular product categories.
Besides, they can track price trends. This data may be utilized to make sound business decisions. It can improve marketing strategy. It also enables keeping track of Lazada's categories. Moreover, it can check how subcategories are performing.
This will help to understand better how one's items are performing.
2. Competitor Analysis:
By getting product info from Lazada, a business can closely monitor its competitors' performance. This means looking at their product line, price, promotions, and customer comments. Understanding the industry helps you make better products and lead the market. It also helps people find new companies and products. Moreover, one can compare their success. This is regarding views, conversions, and reviews of their competitors.
3. Pricing Optimization:
When companies access Lazada's real-time pricing info, they can change their pricing plans on the fly. By keeping an eye on their competitors' prices and studying how customers act, companies can find the best prices to attract more customers and make the most money. They can also use this information to change their marketing and messaging to attract their ideal customers.
How to Scrape Lazada Product Data List?
Scraping Lazada product data can be done in several ways, including using code, a Python scraper, or a web scraping tool. This allows users to obtain information from almost any website and save it in a well-organized way.
The following are the steps to follow to scrape Lazada product data list effectively:
1. In the first step, the user has to visit the website of ReviewGators and enter the target Lazada URL. It generates a search query URL that will be presented to the user after typing a keyword into Lazada's search box and pressing the search button. Finally, to proceed, one has to press the Start button.
2. It entails designing and customizing a process. The Lazada website is loaded in the built-in web scraping browser with auto-detection. Then, the fields from the scraped data are highlighted. Then one must select the Create workflow button. Moreover, the user can edit the preview area according to his liking if necessary.
3. The last step focuses on fetching product information from Lazada. The user may save the scraper and select "Run" once all data fields have been validated. The scraper may be used locally or in the cloud. After the brief process, one can download the data as Excel files or store them in one's database.
How to Pick the Best Lazada Scraper?
To avail of the best Lazada Scraper, one must consider two key considerations.
The ability to rapidly and conveniently extract data is the first need.
The ability to go beyond anti-bot safeguards to avoid blockages.
Conclusion
Hence, many companies operating in the e-commerce sector can immensely benefit from Lazada web scraping. They can benefit from using extraction services. Market research, competition analysis, pricing optimization, and several other data-driven tactics can be derived from the retrieved data. Executing the task may include coding or simply resorting to web scraping websites. This will be according to the firm's preference.