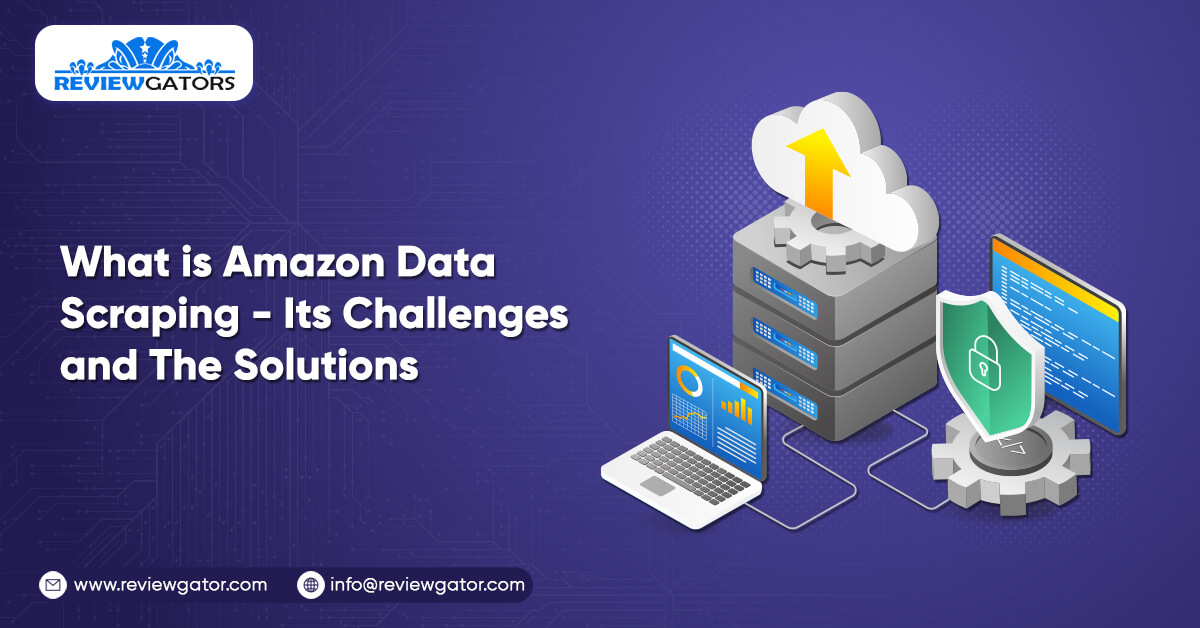 The eCommerce industry is growing at a rapid scale. Undoubtedly, Amazon is the most significant contributor to the growth of eCommerce. In fact, as per similarweb 2023, Amazon.com receives every month 2 billion visitors. In the month of March 2023, Amazon got 2.4 billion visitors. So, you can assume how big Amazon is. And why it is essential to include Amazon data scraping in your marketing strategy. Although, the web scraping is used by the eCommerce industry at a high level and contributes almost 50%. Here are statistics on why Amazon data scraping is so much in demand and why it's hard to scrape Amazon data.
| | |
| --- | --- |
| Amazon Net Sales 2004-2022 | 514 billion U.S. dollars in 2022 |
| Amazon Quarterly Sales 2007-2023 | Approx 134.38 billion U.S. dollars in second quarter of 2023 |
| Amazon's Global Brand Value from 2006-2022 | 705.65 billion U.S. dollars |
| Amazon.com Employees 2022 | 1,541,000 |
| Amazon Global Ad Spend 2022 | 20.6 billion U.S. dollars |
| Amazon Most Expensive Company Acquisition as of July 2022 | Acquired One Medical for 3.9 billion U.S. dollars |
| Patents Granted to Amazon in 2022 | 2,051 patents by the U.S. Patent & Trademark Office |
The statistics above say a lot about why Amazon is famous amongst buyers and how scraping data from Amazon can be beneficial. But, this increases the competition among the sellers. That is why Amazon data analytics is required to optimize the offerings. Instead of going to other search engines, the buyers use Amazon as a search engine for finding the products. This practice has made Amazon a hub of analytical data for the sellers to make strategic decisions. They are further understanding their customer perspective broadly. If we talk technically, this practice is called Amazon Data Scraping.
Is Amazon Data Scraping Challenging?
Amazon has its own ground rules, which must be followed. If someone following those rules then Amazon Data Scraping can be less troublesome:
If there are too many simultaneous requests from one single IP address, then Amazon can limit the search.
If Amazon's algorithm detects you are not a resident of a specific country where the users are restricted to view a specific page then your I.P. may get blocked.
Amazon can search for the user's agent in the HTTP header to detect fraudulent activities.
So, always make sure that your scraping data from Amazon activities comply with the policy on automating data collection.
Which are the Top 4 Challenges in Amazon Data Scraping?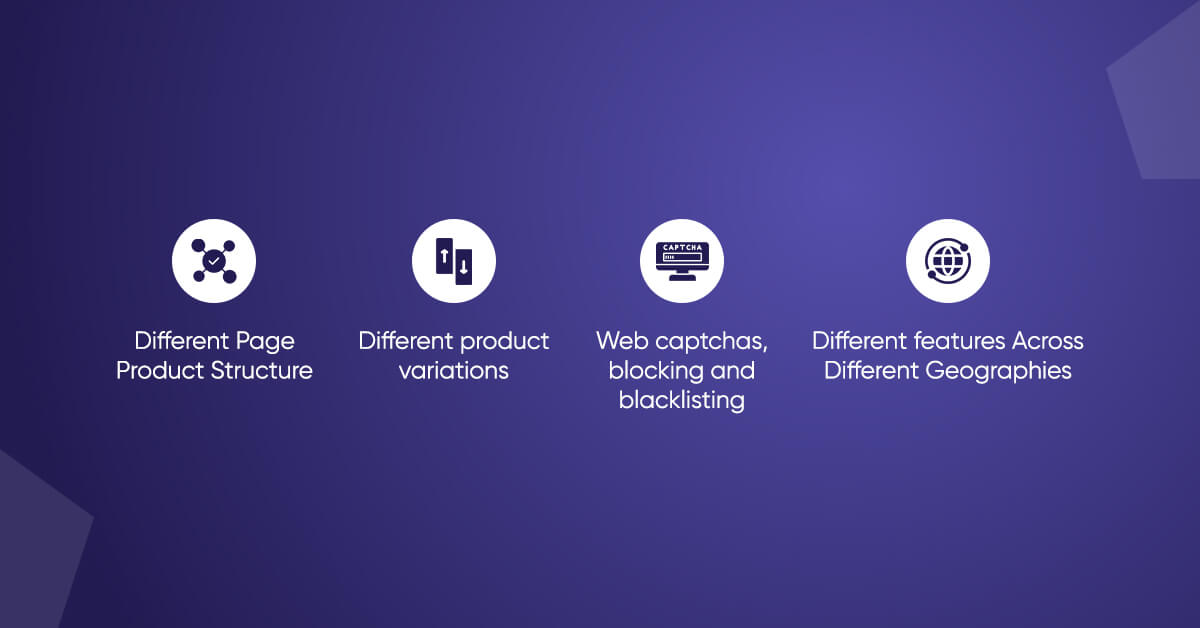 With Amazon Data Scraping, move smartly. Gather insightful data in less time in a single place. But, there are some challenges that you might encounter. However, there are various web scraping methods, such as using APIs. But, collecting chunks of large data, the best is to use web scraping APIs services.
Different Page Product Structure
Amazon product pages have different layouts. The layout is different for catering to other products with different attributes, features, and highlights. Another reason is that the Amazon website is almost 20 years old, so it's not necessary that all the category product groups as per the new ASINs.
Different product variations
There are product pages with varying pages of variants to make the user journey easy to purchase and browse the products. Surprisingly, Amazon was the first retail platform to offer this functionality. If we look from a scraping point of view, these variations are not less than the templates but accessed in different ways.
Web captchas, blocking and blacklisting
Amazon can easily differentiate between Humans and Scraper. If a Human tries to access the data, then the user will easily recaptcha one or three times. But, whenever a scraper comes to detect on Amazon, then 400+ page requests will be sent in a single session. However, this challenge can be meet by avoiding repetitive actions, rotation of I.P. addresses, and sending of page requests at intervals randomly.
Different features Across Different Geographies
If in case you are accessing Amazon country variant from some different country then there are disparities noticed in the product listings. Not only in the product listings, the changes can be seen in the product detail pages and search results. To better understand this, lets assume you are assessing Amazon's U.S. platform from Russia then the price attributes and the product availability will differ.
Valuable things costs a lot. Similar is the case with Amazon Data Scraping. Amazon has so much of valuable information available that scraping it manually isn't possible. That is why there are web scraping APIs services available.
Top Benefits of Amazon Data Scraping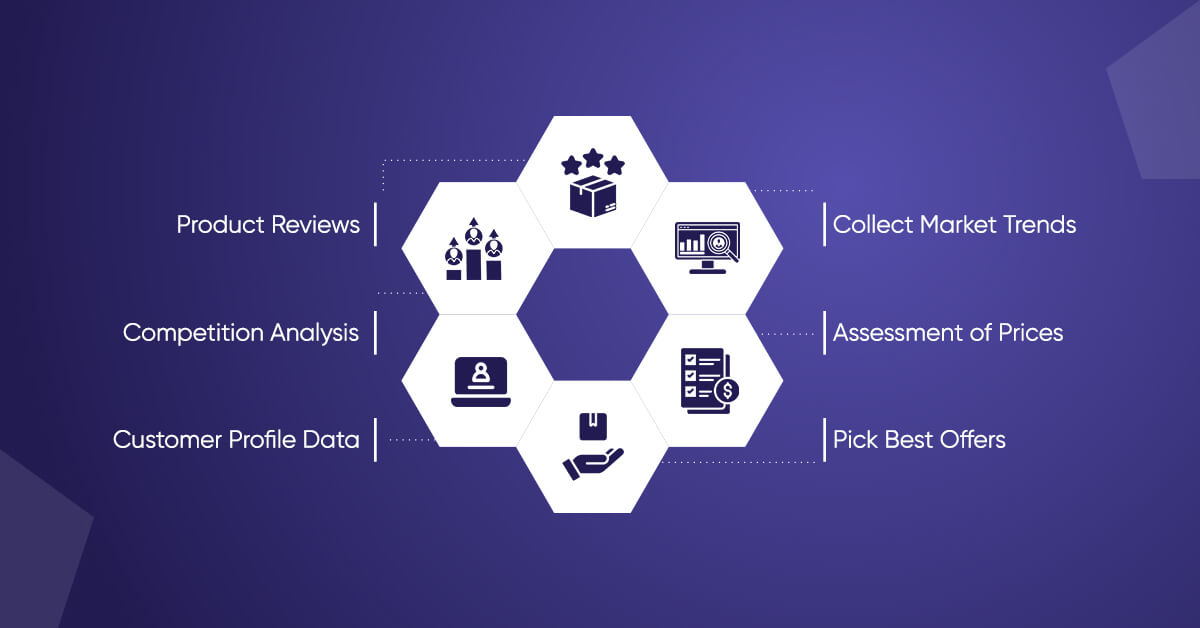 Amazon is not just an online marketplace for buyers. It's a central hub of user data for businesses. This great platform has so much to offer to everyone that one can't even imagine. If you are a business owner, then make sure to extract the below-mentioned data because this data is the stepping stone in your sales growth:
Product Reviews
Studying product reviews gives an idea that the product is already familiar to the audience. Now, from the product reviews, one can perform a sentimental analysis. Suppose the reviews are natural, positive, or even negative. In that case, the seller can work on improving the product quality or market in such a way as to gather positive customers' outlook.
Competition Analysis
This is the most crucial factor that helps in making the best business decisions. Data collection of competing products helps Amazon sellers design effective marketing strategies. Amazon is always full of the latest compilation of product listings. As a business, you can find most of your competitors on Amazon. So, scraping Amazon products will set an apparent competition for you. Using it strategically, you will outperform.
Customer Profile Data
This benefit is stringent to Amazon's web scraping as no online platform allows their customers' data to be available easily. However, for any business, understanding their target audience is essential. You can very carefully observe shopping patterns. Based on the information collected, you can prepare combo items. One way is to scrape a list of top reviewers on Amazon. You can launch the new products and ask them to review the products.
Collect Market Trends
Get an idea of trending products by understanding Amazon's category structure and why the buyers like the trending products. Scraping top-rated and best-selling products regularly helps you find products losing the top-selling position. Further, you can use this data to refine internal stock and maximize the manufacturing resources.
Assessment of Prices
Analyse your competitors' prices and design a good pricing strategy for earning more profits. This benefit is a strategic move for beating your competitors. As a business, you can play on the prices by selling the products at a comparatively low cost.
Pick Best Offers
Spy on your competitors to build a winning marketing strategy. By having the best offers, you can be more competitive best offers to capture a big market share. Scraping data from Amazon, you will get real-time cost tracking information and seasonal changes for offering the products to customers.
These benefits of Amazon data scraping are the crucial players. You are on the road to success by using them in the right way. But, the challenges in your Amazon Data Scraping process are the speed breakers. So, learn about the challenges ahead to confront them.
The Final Words!
Do a proper analysis of the most significant decisions. The abovementioned challenges can be encountered in high cloud storage platforms with large memory capacity. For Amazon data scraping acquisition, you can hire a team, but they will be able to fulfill small-scale data requirements. But, for large data needs, choose ReviewGators, as they can scrape Amazon data without any complications. They know how to overcome the complexities and make available the data.