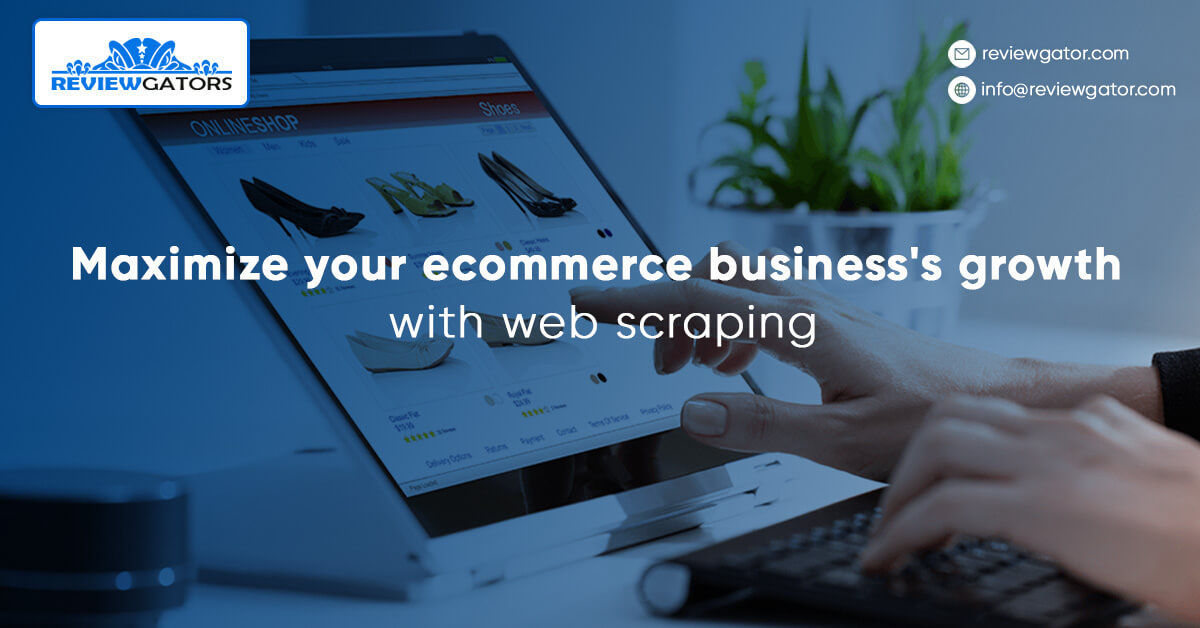 Want your e-commerce business to grow? We bet you want your business to grow. But do you know that you can do it with eCommerce data scraping techniques? Yes, you read it right.
In today's competitive landscape, you must stay innovative to make informed decisions. To fulfill that web scraping enables businesses to extract valuable data and insights. E-commerce data scraping can help companies to lead to significant growth in various ways.
This blog post will help you dig into web scraping, eCommerce data scraping, and its potential to grow your business. We will go through basic knowledge of data scraping. It will cover how you can target your audience in an enhanced way.
You can monitor your competitor's pricing and product information. It opens up immense options for optimizing business strategies that increase revenue.
What is web scraping?
It is a vast term. Scraping describes extracting data and valuable insights from websites and other online platforms. It involves extracting information from HTML pages, which a browser can read.
Scraping has vast applications in research, data mining, data extraction, etc.
Web scraping is becoming popular as businesses and startups leverage this method to make informed decisions. It is a reliable way of capturing user data and accessing unstructured information.
Through scraping, you gain access to videos, photographs, and other competitors' assets that may help your e-commerce business. There are different ways to use it for e-commerce reasons, which we shall go through below.
Benefits of Scraping for E-commerce Websites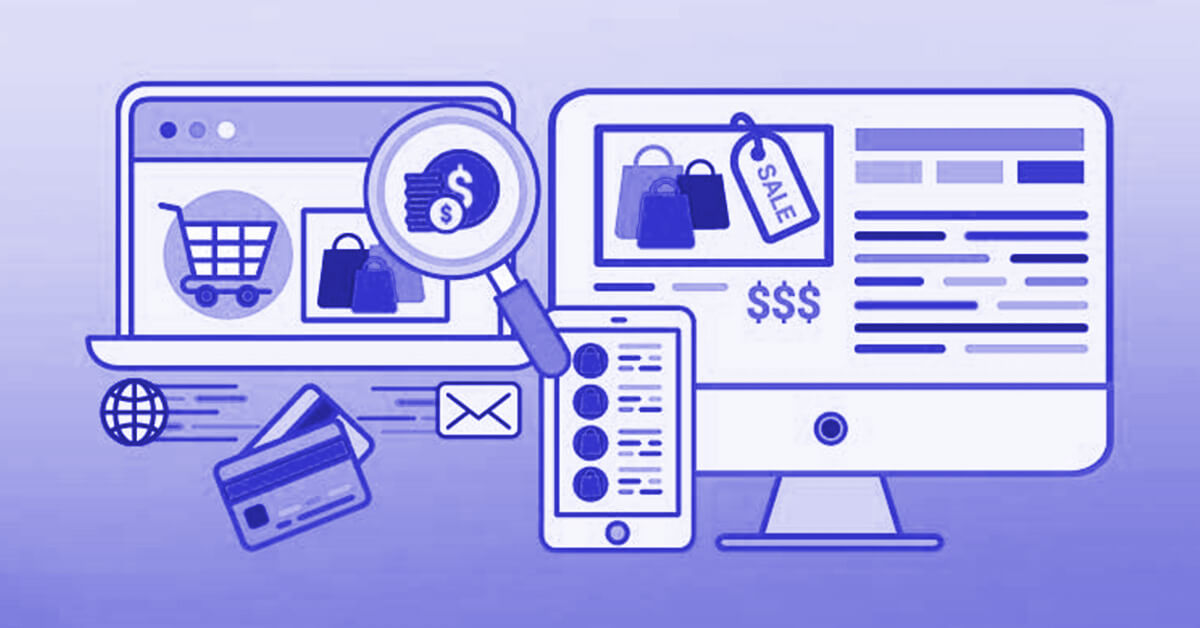 Making marketing strategies
You don't have to spend time searching for your target customers. You can get the right scraping tools for e-commerce data scraping from websites to improve your marketing strategies. The crucial benefit of scraping is that it helps analyze customer behavior and optimize engagement.
Increasing revenue
Maintaining and increasing customer engagement is an integral part of e-commerce. The process of e-commerce data scraping makes it easy for you to access customer data and make informed decisions. Deep knowledge of your customer's behavior will help you sell products that will help you satisfy their needs. It will help you increase the revenue of your business. Eventually, it will strengthen your customer relations and generate more revenue.
Fueling competitive advantage
Web scraping allows you to do more than analyze your competitors' strategies. E-commerce data scraping can help you learn how your customers act. It facilitates making informed selections about products, prices, and so on.
Targeting your audience
You can use eCommerce data scraping for e-commerce platforms to target customers depending on their location and preferences. You can use it to comprehend user behavior that you might not be able to determine in other ways. It allows you to personalize the experience for your target audience.
Analyzing customer behavior
E-commerce data scraping can help you measure customer behavior. It tracks specific actions on your website, like visiting a page, purchasing, or downloading an item. It allows you to track what pages of the product they view, what queries they use to search for products, and so on.
This will determine how your customers use the website and whether your business operates.
Monitoring competitor's prices
Scraping enables e-commerce companies to monitor their competitors' prices and product promotions. They can use it to extract customer reviews of a competitor. It keeps them ahead of competitors and helps them offer competitive prices and products.
Enabling the use of big data
E-commerce data scraping makes organizing and storing big data easy, a growing area of interest for many businesses. They can use it to understand user behavior and preferences. It will help them gain insights into how their customers think and act. As a result, they can target their customers more through personalized marketing strategies.
Embracing technology
Scraping is not new; it has been used for years. E-commerce companies are trying to figure out ways to utilize their potential. They can understand how customers use their products and interact with competitors using web scraping. It will help them keep up with the market by allowing them to extract business intelligence.
What is the role of web scraping in empowering e-commerce businesses?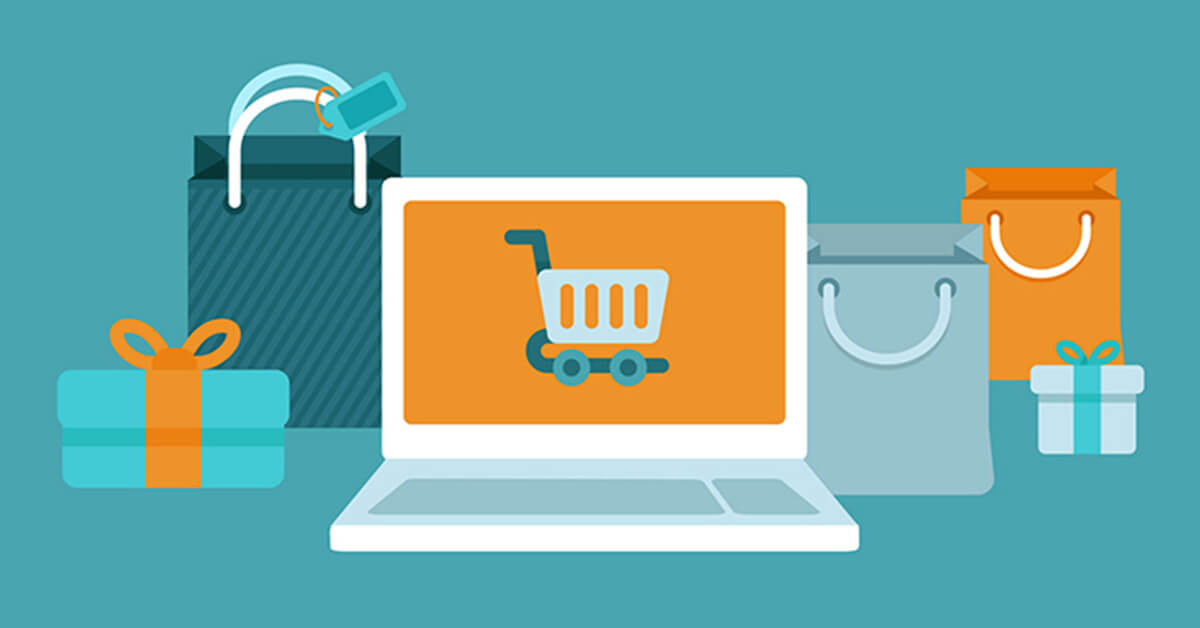 Using web scraping can help e-commerce businesses in many ways. It enables your business to do more than understand and monitor customer behavior. It can help you find your customers' best products and services.
Accurate data
Navigating through HTML pages is difficult and requires great skill to extract information. Web scraping enables enterprises to capture data more and at a larger scale than other methods.
Scalability
Extracting data manually from HTML pages is time-consuming. Web scraping automates this process and enables businesses to scale.
Empowering business information
With scraping, you can gain a wealth of data to help you make better business decisions. Using it will help your company succeed by improving marketing strategies, increasing revenue, and reducing costs.
Generating more business value
Smart businesses use e-commerce data scraping to understand customer behavior and preferences. It helps them identify where to invest their resources to increase revenue and boost customer engagement. Scraping improves how the company operates in a successful bid to generate more profit for your e-commerce business.
How to use web scraping for your e-commerce business?
It is possible to use eCommerce scraping for any e-commerce website. Web scraping is helpful for e-commerce businesses, and you can use it in several ways. You can use the following applications:
Data Mining
You can extract data from competitor websites and analyze it to decide your strategy. For example, compare your best-selling products to competitors. Then see what you need to improve them and bring more business to your e-commerce company.
Product Information Extraction
E-commerce data scraping enables you to gather product information from competitors' websites without visiting them. The product information you can extract using web scraping includes images, costs, size, and other details. You can then use this data to compare your prices with competitors and offer the most competitive price to your customers.
There are many other ways, such as market research, tracking competitors, analyzing visitor data, customer behavior, demographic sales, etc. The use cases of using the data extracted from scraping for e-commerce businesses are endless.
Is web scraping right for your e-commerce business?
E-commerce data scraping is crucial for e-commerce firms of all sizes. It can aid enterprises in monitoring their competition and determining how to compete. E-commerce enterprises might use it to expand their consumer base through improved market research and analysis.
Data scraping is only helpful if you know what data you want to retrieve from a website. It requires technical knowledge in HTML and CSS to extract data from websites. Hence, we suggest you hire a scraping service provider to help you get the data to help your business.
Conclusion:
Web scraping is an excellent tool for business owners. It allows them to make the most of the data available on the internet. It is not confined to e-commerce enterprises. It has several applications outside of e-commerce.
It can be integrated into a website and used to collect information. You can create a list of items, customer reviews, and competition information.
eCommerce data scraping can improve the user experience for your consumers. It assists business owners in knowing how customers use their websites and adapting them. It will help you design more user-friendly websites and reduce future customer support costs. As a result, your customers will have a positive brand experience.