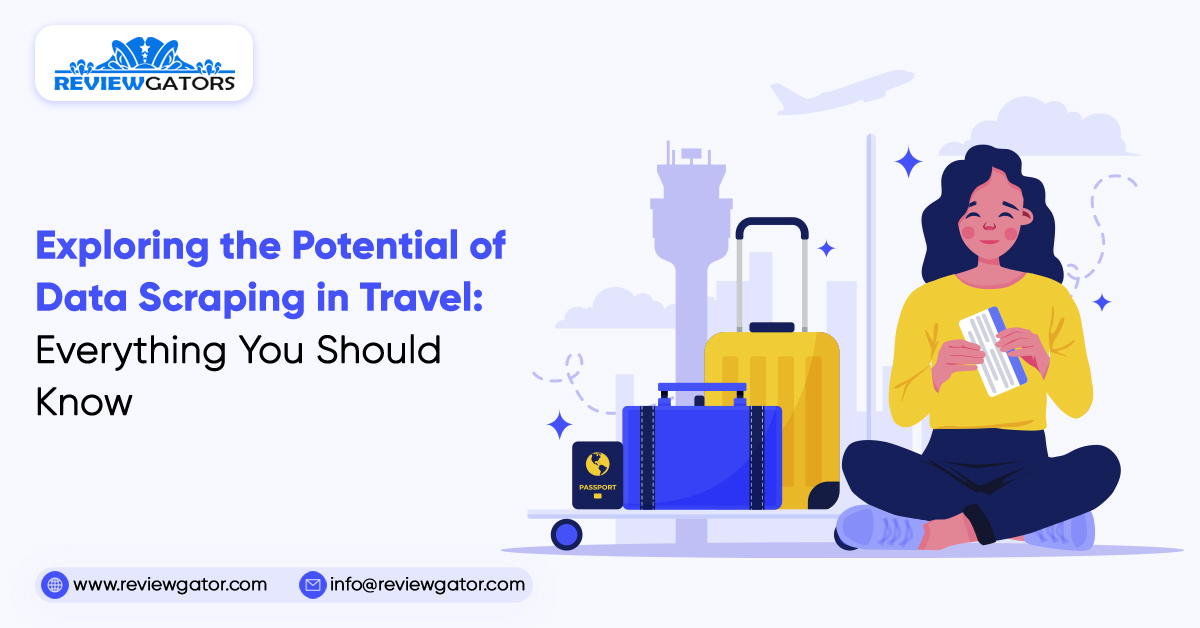 As the digital era continues to flourish, customers are becoming savvier and savvier in their shopping decisions. People want to be able to search through reviews and compare prices online without paying more than they need to. Businesses can do this by scraping data from review sites such as TripAdvisor or Yelp. You can use this data for various purposes ranging from understanding customer sentiment and predicting future behaviors, but it comes at a cost: time and money.
Scraping data is a time-consuming process that results in inputting or removing some data. The flexibility of the web allows us to work with the information we may have to remove. When using data from review sites, these restrictions can prove insurmountable hurdles for scraping large amounts of data. Fortunately, review sites are relatively easy to manipulate in accounting systems so they can be used as a payload rather than an input.
The benefits of hotel review scraping, the disadvantages, and how to get it from multiple review sites. Using data from these websites can help businesses identify areas to improve. At the same time, it is assisting them in understanding customer sentiment in a way they may not have before.
What is Data Scraping?
Data scraping is a process used by companies of all sizes to collect information or use data available on the web. It uses computer software programs online to copy and paste information into another program or database. It is possible to scrape data for various reasons, including finding better deals online, monitoring product reviews or competitor pricing, or creating a website based on another product's website.
Some websites, such as Amazon and eBay, provide a pop-up if you try to scrape data. However, the data is retrievable using an alternative method covered in the next section.
Once data is scraped and saved into a database or spreadsheet program, it can be analyzed for trends and patterns. It can help create other forms of content, such as websites, blogs, or online advertising campaigns. Scraping information from review sites can help businesses understand customer sentiment and predict future behaviors.
It is essential to know the limits of the websites to get the most info out of scraping data, particularly review sites. Review sites have different policies allowing you access to data to create another site's content. Review sites can be slow to act against someone improperly accessing data, so businesses need to avoid abusing this privilege.
The Role of Data Scraping in the Travel Industry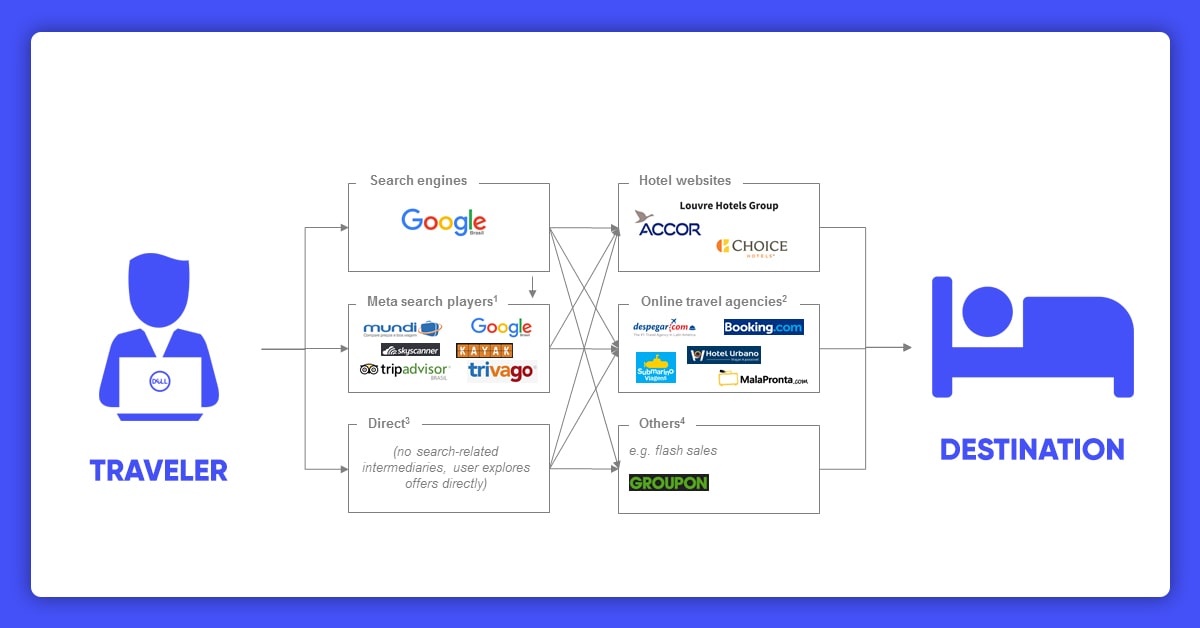 Review sites like TripAdvisor, Yelp, Google, and Trip It can all help submit content. They provide data about a wide variety of travel experiences. Various reviews are available on restaurants, hotels, airlines, and other establishments worldwide. The best review sites may also provide data that allows you to build a price comparison site or tailor your hotel experience before you book.
While the goal of businesses using data scraping is to make their business more successful, it can be used in other ways. For example, researchers have used scraped review information to classify travelers and their preferences for vacation spots in different countries. Businesses can use data scraping to weed out bad reviews. If a review site has been manipulated, it may hold little value for your business.
Many travelers use their phones or tablets when searching for data and bookings, so review sites have become an essential part of the travel industry. If a business plans to monetize its services through online advertising, it must be active on some top review websites. In addition to ads on other websites people visit, review sites can serve as another place for outgoing marketing campaigns, such as those designed to target people leaving reviews on other businesses competing with a company's service.
Benefits of Data Scraping in Travel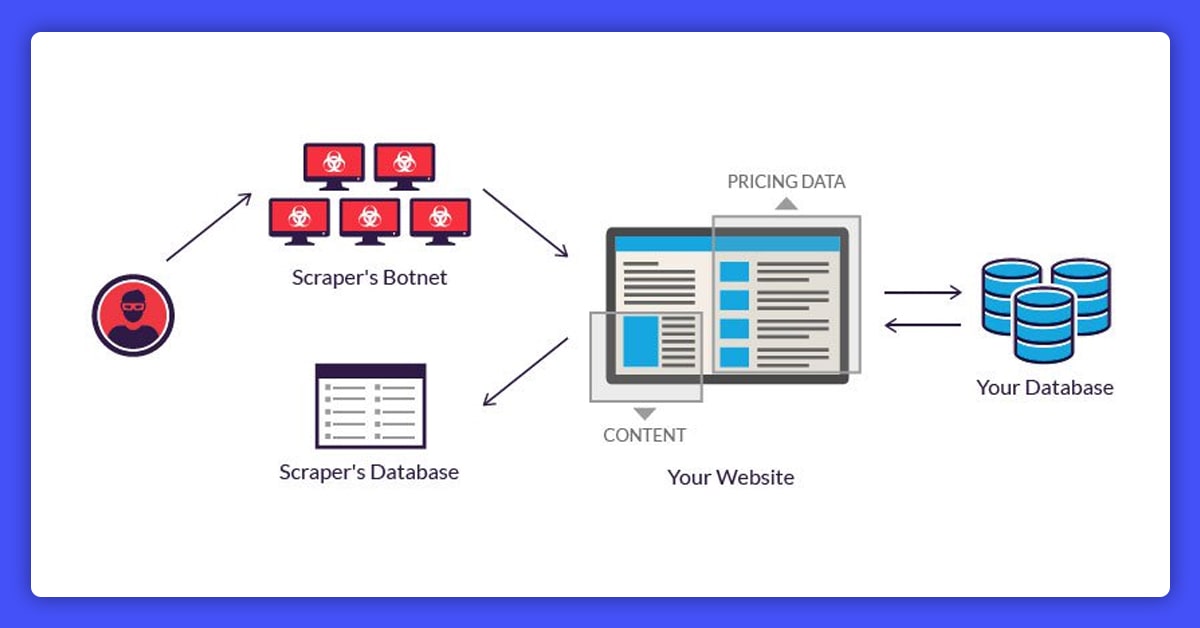 Businesses can experience two crucial benefits when they use data scraping to collect data from review websites. The first is the ability to create content or grow your business with reviews and comments found on other sites. The second is using that data to help you plan your marketing campaigns or grow your business.
1. Grow Your Business with the Content on Review Websites.
Using scraping services to get reviews and comments from review sites can improve a company's marketing campaigns. These comments are like having "word of mouth" regarding what people think of your products and services.
Review sites can include curated reviews from other sites that connect to them. For example, when you go to Yelp, there are recommendations on businesses that may or may not be affiliated with Yelp's review website. In many cases, more reviews on non-affiliated sites describe the company than those on Yelp. Your business may have a better chance of gaining traction online and getting more customers by submitting your reviews to review sites where they can be found between other competitors' reviews.
2. Use Data Scraping to Grow Your Business.
Creating content for travel or using others' reviews can benefit many business sectors, including hotels, booking websites, and airlines.
Hotels have many options for using data scraping for website creation or marketing. Hotels can publish all their reviews onto their website and display them in different formats. So that customers can choose between reviewing the hotel's services in text format or with an interactive map. It allows businesses to gather instant feedback on various points while allowing their customers to review specific parts of the hotel experience. Hotels can set rules to limit what sources they enable and reject.
3. Build Multiple Websites.
Scraping data allows you to create multiple websites. For example, you might have a website that provides reviews and some other content set up on another website. You can use data scraping to create a website based on another company's website, such as an airline, without having to work as a brand ambassador.
Businesses can use data scraping to compare prices. By scraping data, you'll be able to find the best prices for up-and-coming travel destinations. Using data scraped from review sites could be more valuable than price comparison websites. It includes information about the visitor's experience at the location and customer reviews of hotels or lodging options in that area.
4. Increase Rankings with Local SEO.
Data scraping can be helpful in local search engine optimization (SEO). You can gain positional advantages if you know how to work with local search engines and review sites.
Google and other search engines use social media and review sites to help determine the relevance of a web page. Search engines can crawl review sites and find information based on user sentiment, which helps put your business in a better position for local SEO.
Joining and managing an online presence on review websites is free, so all businesses have an opportunity to promote themselves more effectively.
5. Cultural Awareness
Using data scraping to find information related to travel can make businesses aware of the cultures they are dealing with. It helps companies understand their customers and allows them to serve them better.
Data scraping can be used to create content that helps explain the culture of a travel destination. Using data scraped from multiple review sites, you can gather a lot of information that could take years to develop by other means. This knowledge can help you adjust your products or services. It offers more cultural awareness than competitors can provide.
Conclusion :
Data scraping can be helpful for businesses that want to get more customers or make changes to their services. Companies can use data scraping to create an engaging customer experience, have accurate and up-to-date information on products and services, and promote themselves better. It can help businesses understand the cultures of different countries.
There are a variety of data scraping services and technologies that businesses can use to scrape data from review sites. You can choose the service that best suits your needs, such as a free service or one that costs more.