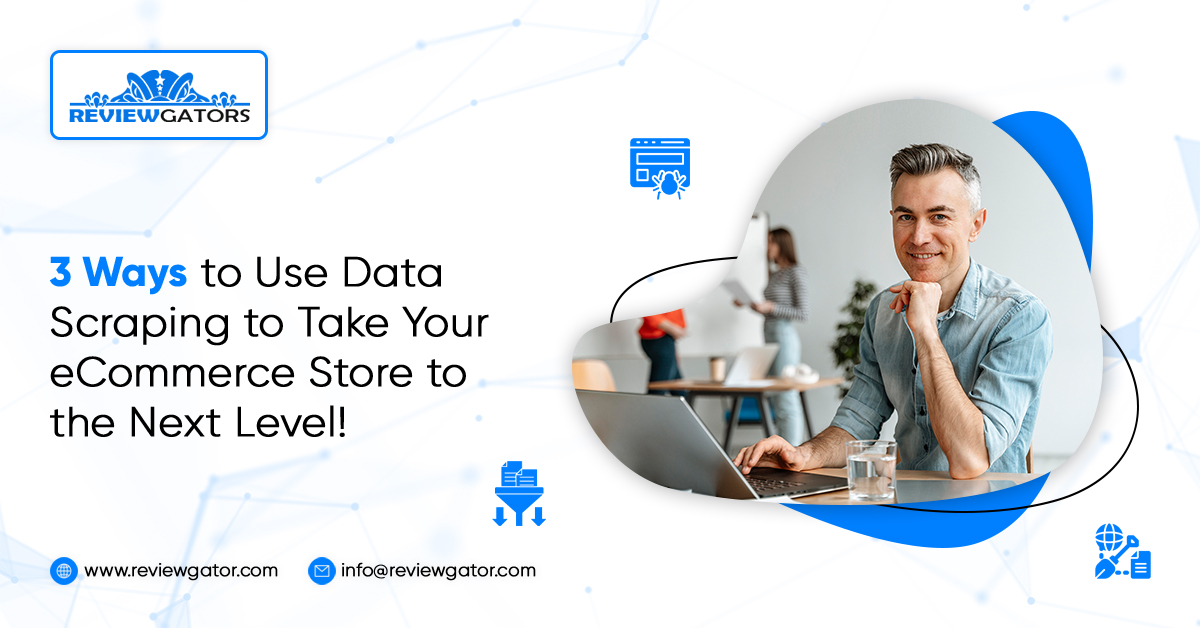 The market competition is rising. Most e-commerce brands struggle to stay afloat. They struggle to beat the cutthroat competition. As a result, businesses are looking for innovative ways. They want to stand out and strengthen their market presence. As a result, web scraping can be a great solution. Thanks to its real-time and automated data extraction process. This is useful to boost your organization's growth and ROI.
Learn how to use data scraping for online stores. This will help to boost your revenue. This is possible with the help of the correct software. Keep reading this detailed tutorial.
1. A Guide on eCommerce Data Scraping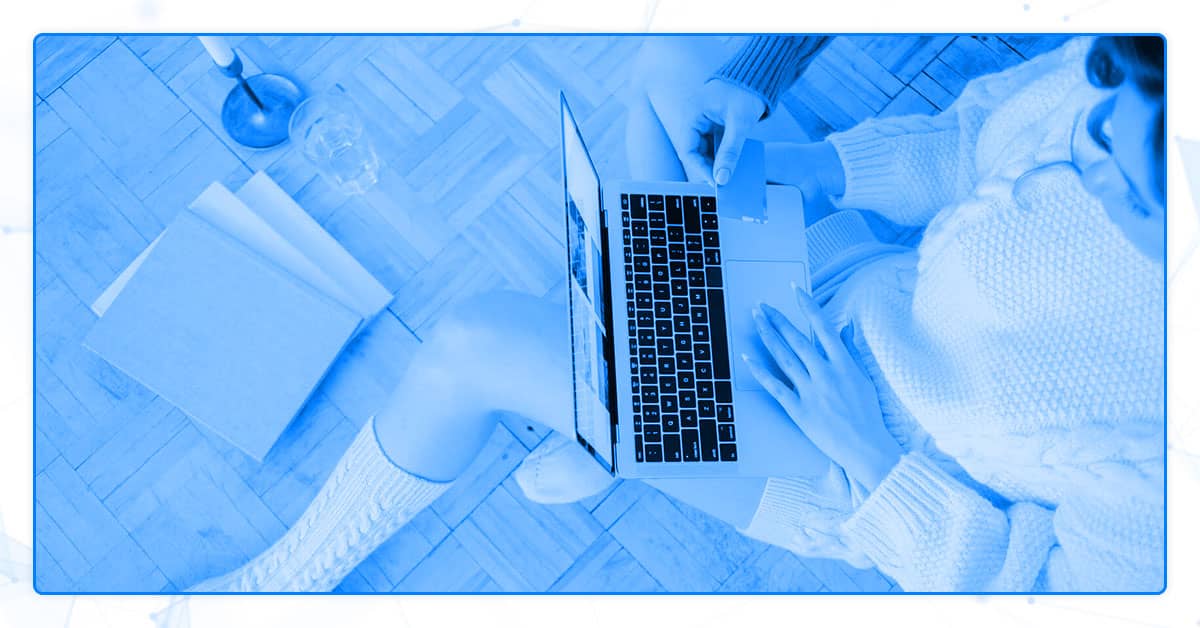 Data scraping for eCommerce helps to gain a competitive edge over your rivals. It is especially in a world of high market competition. eCommerce web scraping is the method of gathering all vital data and insights. This is as per your business requirements and goals using an automated bot. eCommerce portals contain large amounts of openly available data. This is essential for operations teams and customers.
In short, eCommerce web data scraping services can come to your rescue. It is if you want to use publicly available data. This will help generate meaningful business intelligence data. meaningful business intelligence data. As a result, you can make informed decisions. Manual data scraping processes are time-consuming and prone to errors. However, automated data scraping tools can extract accurate data within minutes.
A good eCommerce data scraper enables you to access vital business information. It is possible through various websites. You can learn about the activities of other online retailers. This crucial data will help you plan effective campaigns. You can create better marketing strategies. Besides, you can develop and improve your products and services. Moreover, you can deliver higher customer experiences.
2. What Makes Web Scraping Crucial to eCommerce?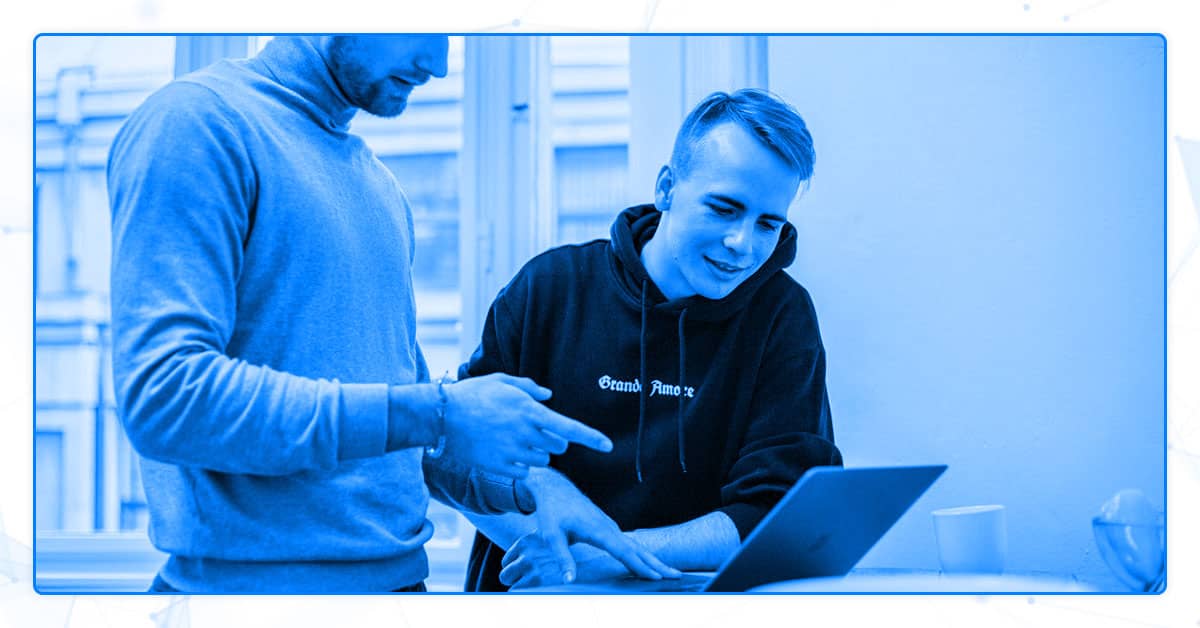 There are various advantages of web scraping for eCommerce businesses, some of which are -
You can collect data about competitors:
Using eCommerce web scraping solutions is helpful. You can gather vital data from your competitor's website. You can also learn crucial details. This includes its marketing approaches, product descriptions, product types, prices, and customer behaviors. Thus, you can plan the right marketing strategies to give your rivals a tough time!
You can generate new leads:
High-quality lead generation is the ultimate goal for every eCommerce business. There are those who you may have yet to come across. Web scrapers can help you identify potential customers, suppliers, or retailers.
You can find new products to sell:
eCommerce brands are looking for innovative ways. This is to upgrade and develop their products. They are also searching for unique ones customers might be interested in. Web data scraping can help you gather product information from numerous websites. This enables you to discover new products you may want to sell on your portal.
3. Strategies for Increasing Revenue using Web Scraping Data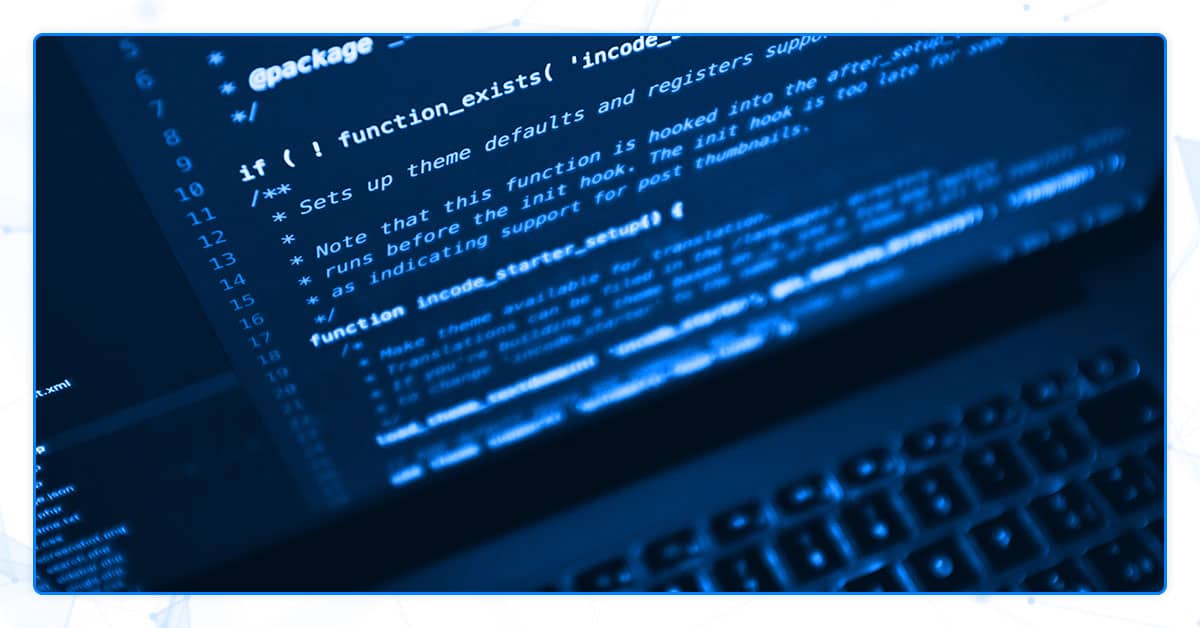 Before you begin your web scraping processes, you need to learn the right strategies. Here are some recommended ways of leveraging web scrapers to boost your online brand. This will help you use these tools to maximize your eCommerce business growth.
Recognize market and product trends
Web scraping is one of the best methods to gain crucial information. This will help regarding the latest eCommerce trends. It allows users access to relevant and accurate data. Thus, businesses can see which products in their particular niche perform best. Web scrapers also enable users to evaluate the elements. This is necessary to create more successful product promotion campaigns.
You can gain numerous actionable insights into product trends and consumer buying behaviors. You can also scrape data from customer queries, reviews, ratings, and comments. This will help you understand what your customers are looking for. For instance, suppose you scrape Amazon data from a specific niche or category. This way, you can decide which market trends you need to implement to generate more leads.
Keep an eye on the opposition
Are you planning the most effective marketing strategies? You must also monitor what your rivals are doing. For instance, you need to learn which keywords they are ranking. It is for or which of their products are fast-moving and why. You can also keep track of their unique selling propositions. This is possible by collecting data about their online marketing approaches.
Using automated web scraping tools is essential. You can extract real-time data on whether your competitors offer free shipping services. You can make arrangements for special deliveries, such as express one-day deliveries. Web scraper is one of the best tools. It helps perform competitor analysis. This will allow you to identify areas you need to focus on to gain a competitive edge.
Keep up with price monitoring
Your pricing is the most prominent driving force. It encourages or dissuades your customers from buying your product. If your prices are justified, they will work for you. If they fail to meet your customer's expectations? They'll end up landing on your competitor's store. Users will immediately lose interest in your brand.
So, ensure that your pricing points are helping your potential shoppers. This will help to make positive buying decisions. At first, it may seem challenging to determine the appropriate pricing point. Take the help of a professional eCommerce web scraping solution. It will extract vital data regarding your competitor's product prices. Moreover, it will also guide you in comparing prices. In this way, you can set the best prices to stay competitive.
A web scraping tool helps you to scrape pricing data from your rival's website. This will allow you to learn how much your potential buyers pay for a particular product. You can learn about the average prices in your niche. This is possible by comparing different product prices from several competitor sites. Thus, it determines the best price for your items in a specific niche.
4. Find the Keywords that Your Customers are Using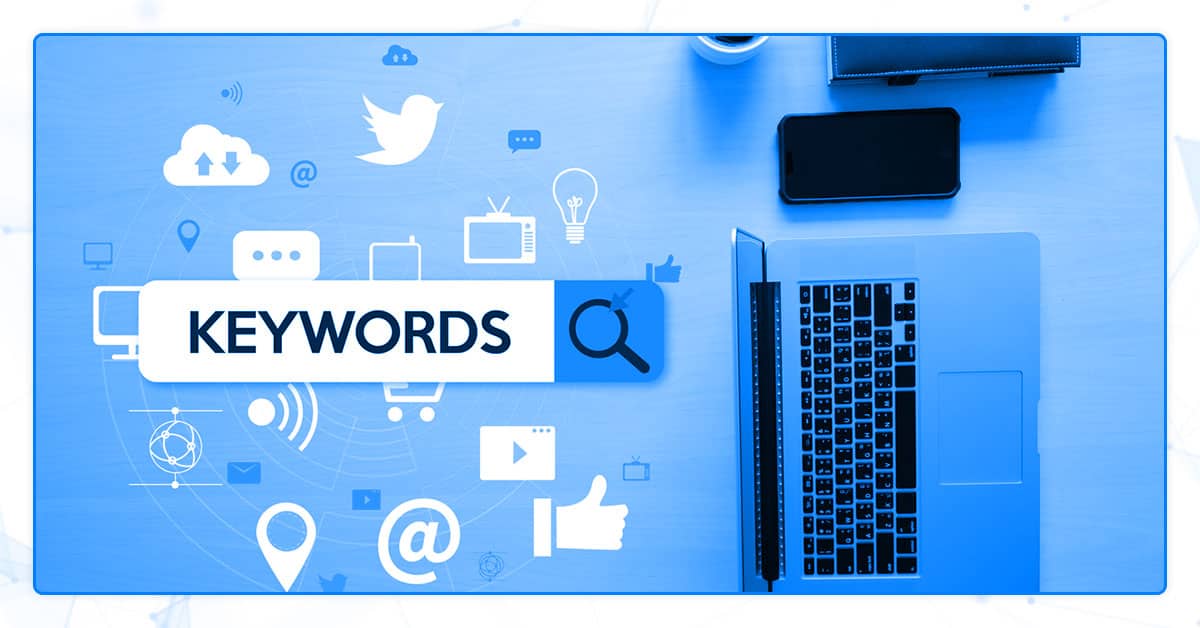 Keyword research is the one strategy. It can single-handedly change your eCommerce marketing game if you use it right! However, you need to nail it by using the right keywords. They must be relevant and highly targeted. Moreover, they must be searched by your potential buyers.
But how will you find the right keywords, especially the terms customers are looking up? Again, web scraping has all the answers! You can scrape Amazon's search suggestions. You can monitor the keywords or key phrases buyers in a particular niche are searching for.
Amazon web scraping lets you see the most commonly searched keywords. This will be in your product category. Then, you can use these keywords in your content marketing strategies. This will include on-site, PPC ad campaigns and social media platforms. Web scrapers also help businesses to check the search volume. This will be for the search patterns of specific keywords.
As a result, you can use more targeted keywords based on relevancy and search patterns. This way, you can reach your potential buyers. It is possible by using ultra-targeted keywords and key phrases. But you also need to focus on creating captivating content. This is done using these keywords to boost rankings on SERPs (search engine result pages).
Moreover, web scraping lets you scrape search engines. This is to extract analytical data regarding the most searched keywords. You must put a keyword related to your niche in the search bar. You can then check what kind of content your rivals are creating and for which keywords they rank on the SERPs.
5. Final Thoughts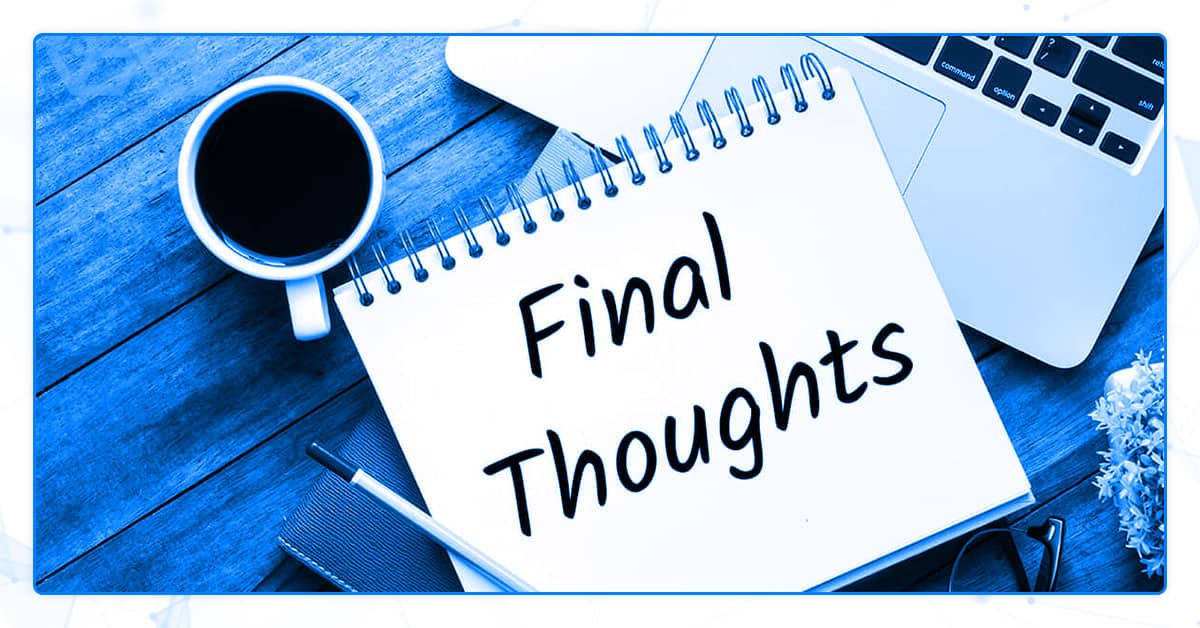 To conclude, eCommerce data scraping tools can save you. You can be free from the hassle of time-consuming manual data extraction processes. You can improve your business operations by collecting vital data from your competitors. So, try leveraging the power of web scraping to perform market analysis. You can generate new leads for your online store. Find the right keywords and target the right audience. This will be useful to kick-start your eCommerce business!