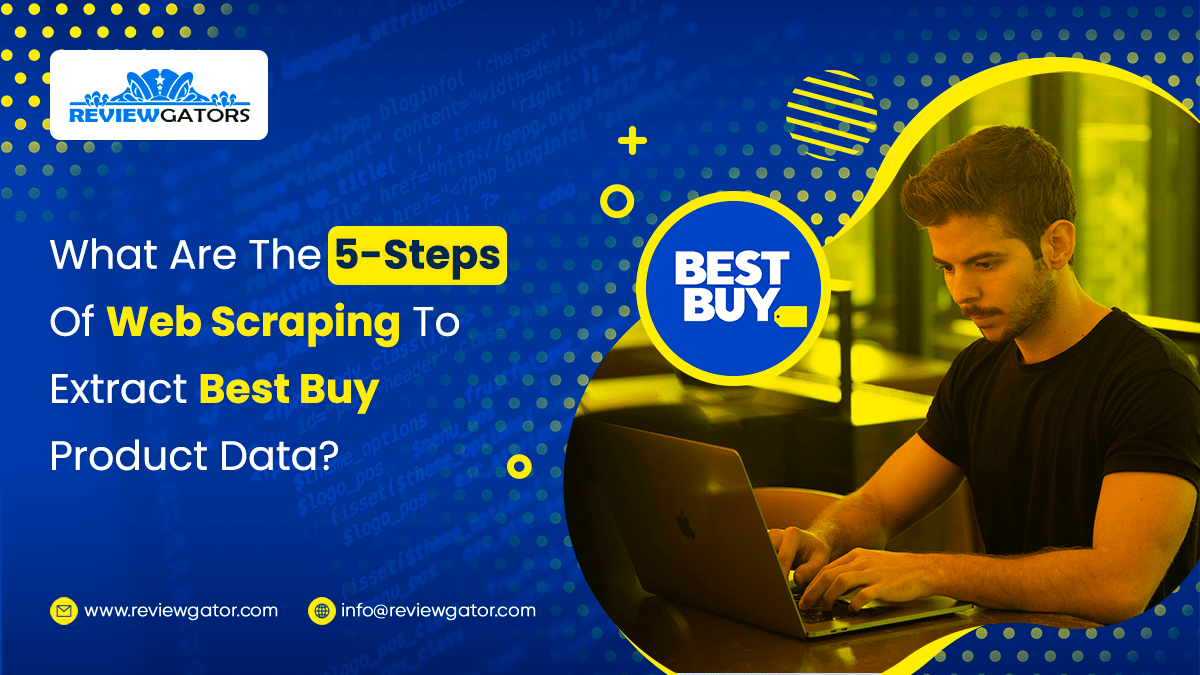 Learn how to collect data from one of the year's most remarkable online retail victory achievers using Best Buy Scraper.
Many businesses have suffered as a result of the COVID-19 outbreak. While some businesses around the world have struggled to survive in a wide range of industries, others have flourished. Best Buy is an American electronics shop that is one of these companies. It was once regarded as "Amazon's showroom," but by 2021, it had become a force to be counted with.
COVID-19 was credited with this success by Fortune magazine, which stated that the pandemic is a gift for Best Buy and According to Loop Capital Markets analysts, the growth of the metaverse could be the source of the next surprise bonus for Best Buy.
In 2021, Best Buy only had a 1.8% market share, but that might change in the next decade.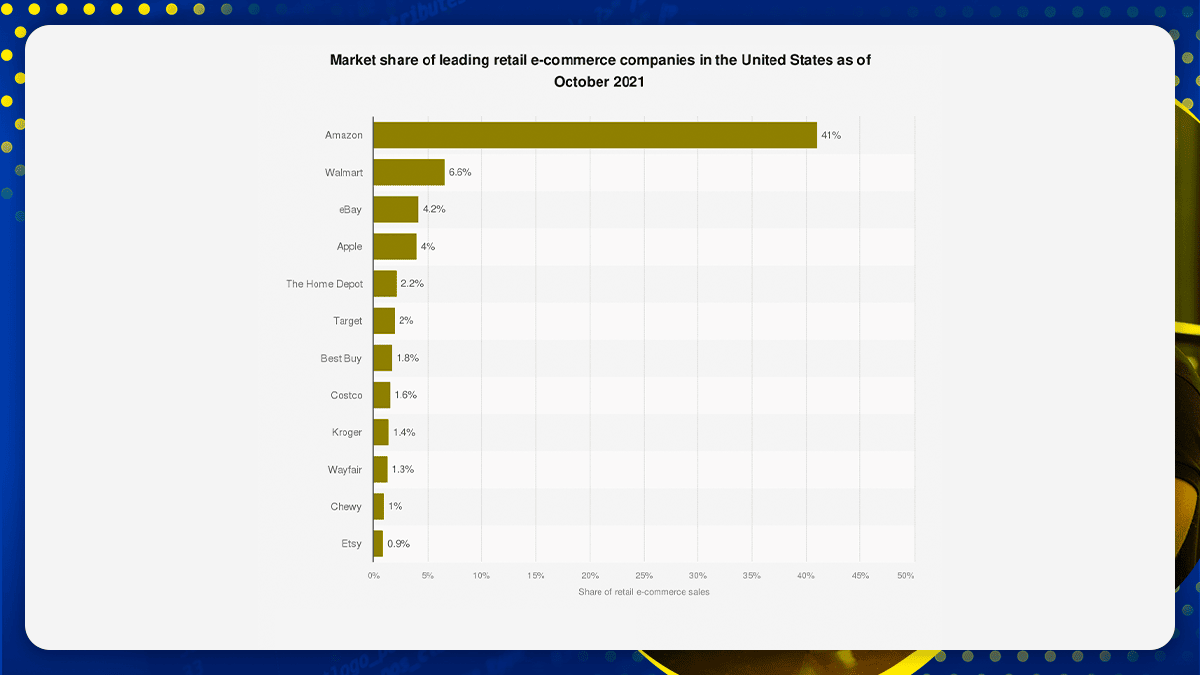 While many of the giants have seen a great fall for example Amazon, Best Buy being in a niche market survived successfully in the pandemic also.
Any company looking to stay competitive, or anyone keenly interested in knowing about the secret to Best Buy's success, should examine the statistics of Best Buy. Best Buy Products Scraper automates and scales the extraction of data.
Check out our e-commerce and retail industry website to learn more about why you might want to scrape Best Buy product data. It is packed with many used cases and illustrations of how web scraping may help you beat the competition in the online retail industry.
Is Web Scraping Permitted At Best Buy?
The company's amazing collection of Best Buy APIs can be used to acquire product data. The APIs from Best Buy provides you access to:
Best Buy's product information
Products by category at Best Buy
Locations of Best Buy Stores
Purchasing Options
Recommendations
Getting the data in a readable manner from a Best Buy API is a bit more difficult. Also, the amount of Best Buy product data you may view is limited. You can avoid these limits and scrape Best Buy at scale if you use the web scraping services of ReviewGators to scrape Best Buy items.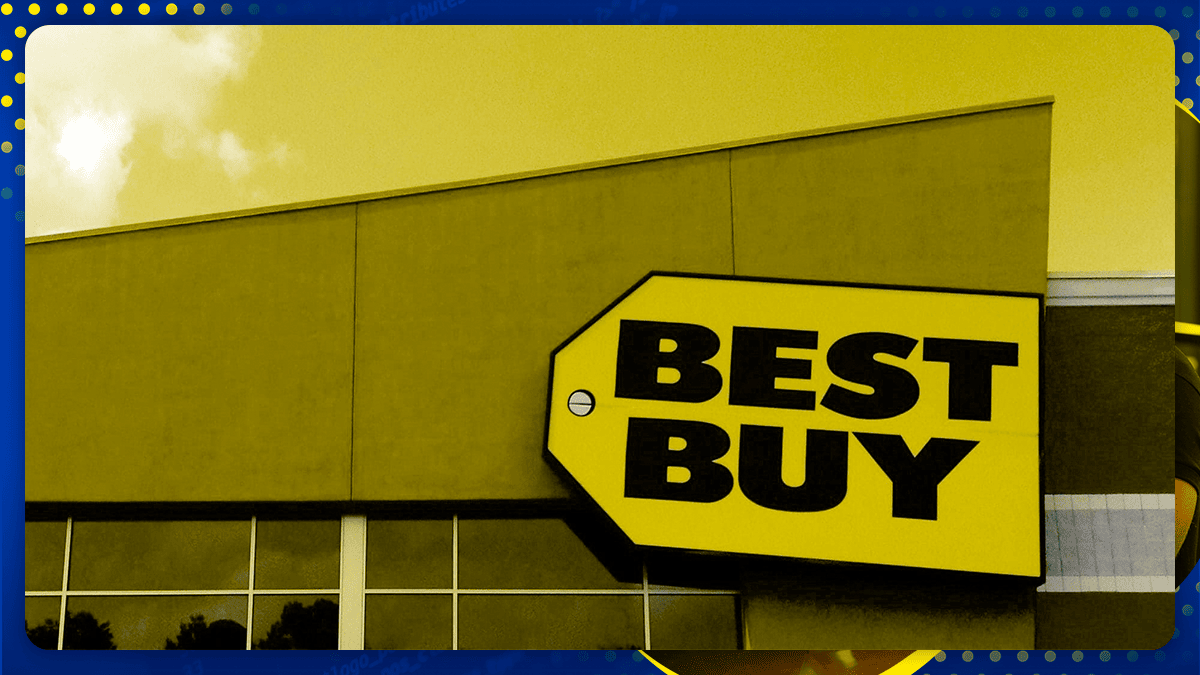 Scraping Best Buy Product Data
We will show you how to use ReviewGators's Best Buy product data scraper to scrape Best Buy products in 5 different stages.
1. Go to ReviewGators Site Best Buy Products Scraper
Click the Try for Free option on the Best Buy Products Scraper page. If you already have a ReviewGators account, you will be taken to ReviewGators Console, where you may manage your scrapers' jobs. You can create an account using your email if you don't have the account.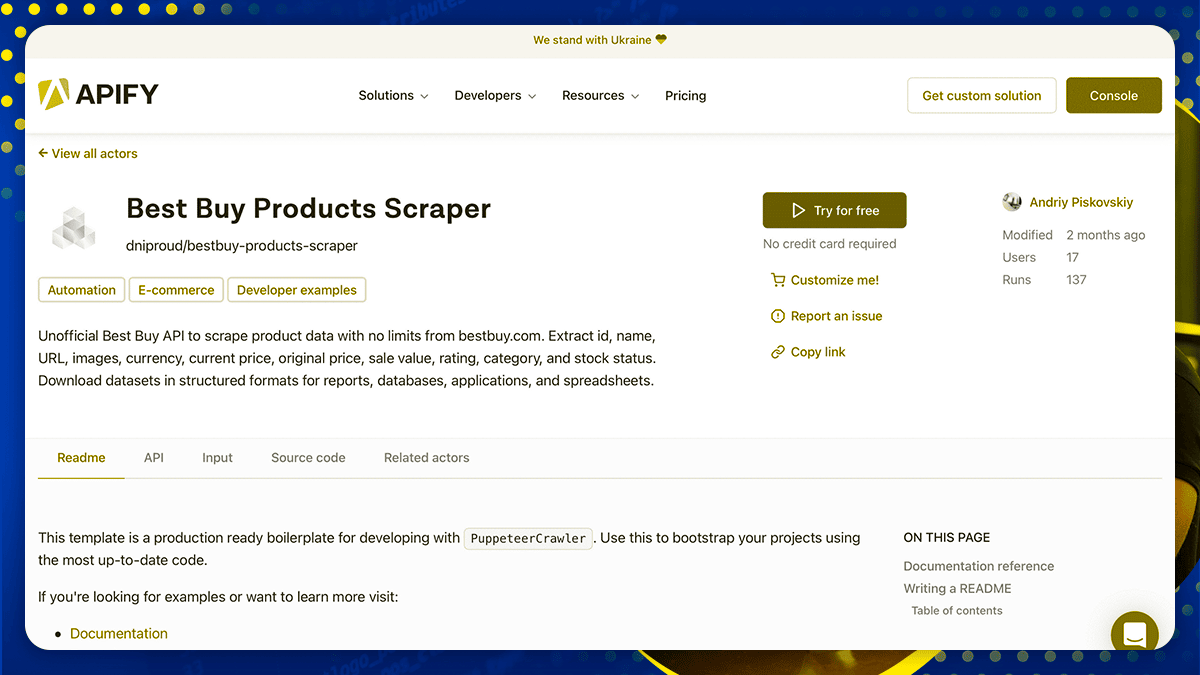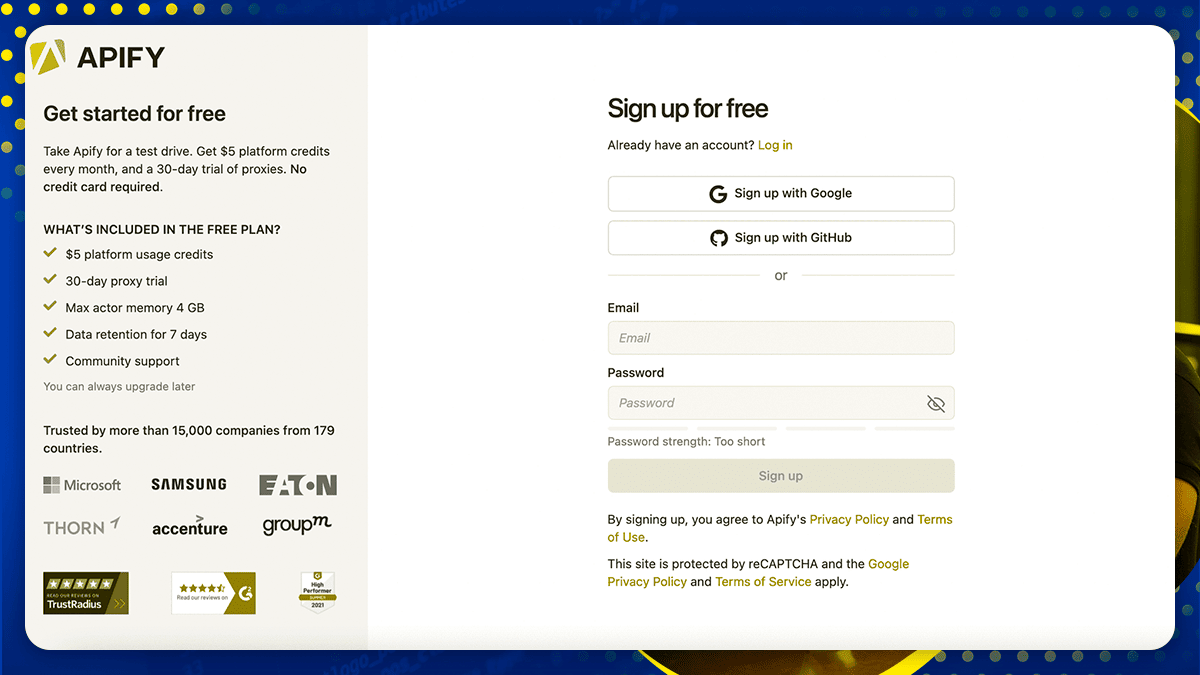 2. Mention Category URL in the Field
You can use bestbuy.com to copy and paste the required URL.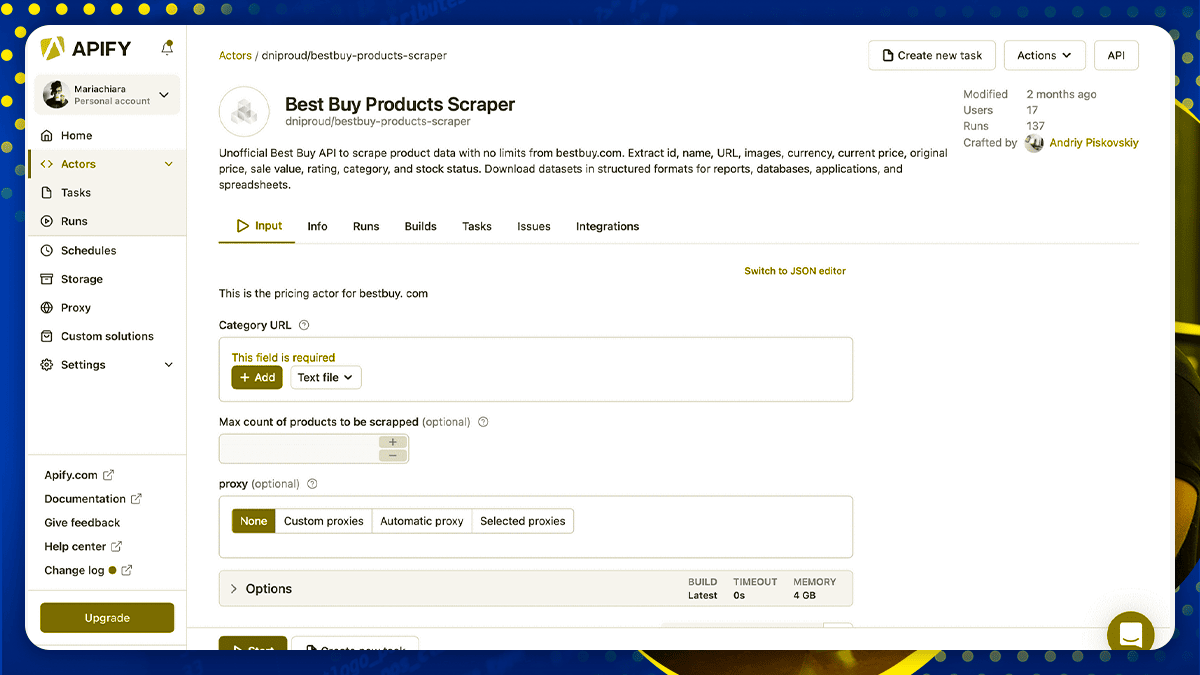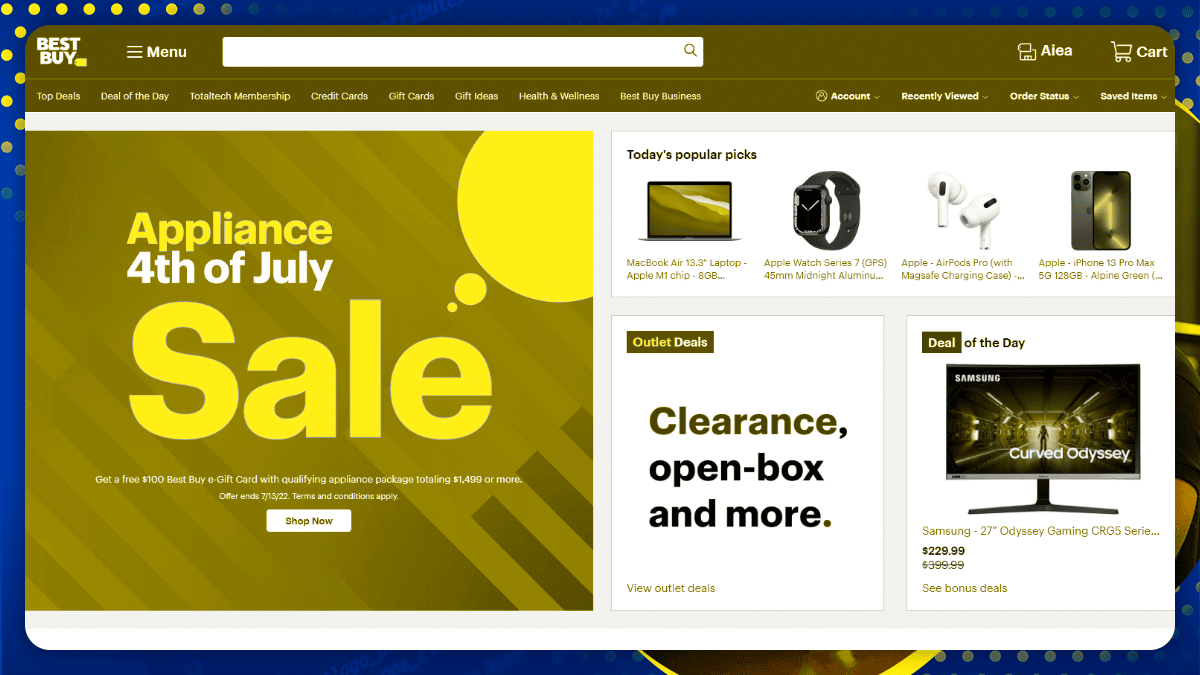 3. Select the Number of Products to be Scrapped
If you want to quickly test the scraper, we would recommend keeping this value low. Select your preferred proxy options after deciding on the number of products you wish to scrape.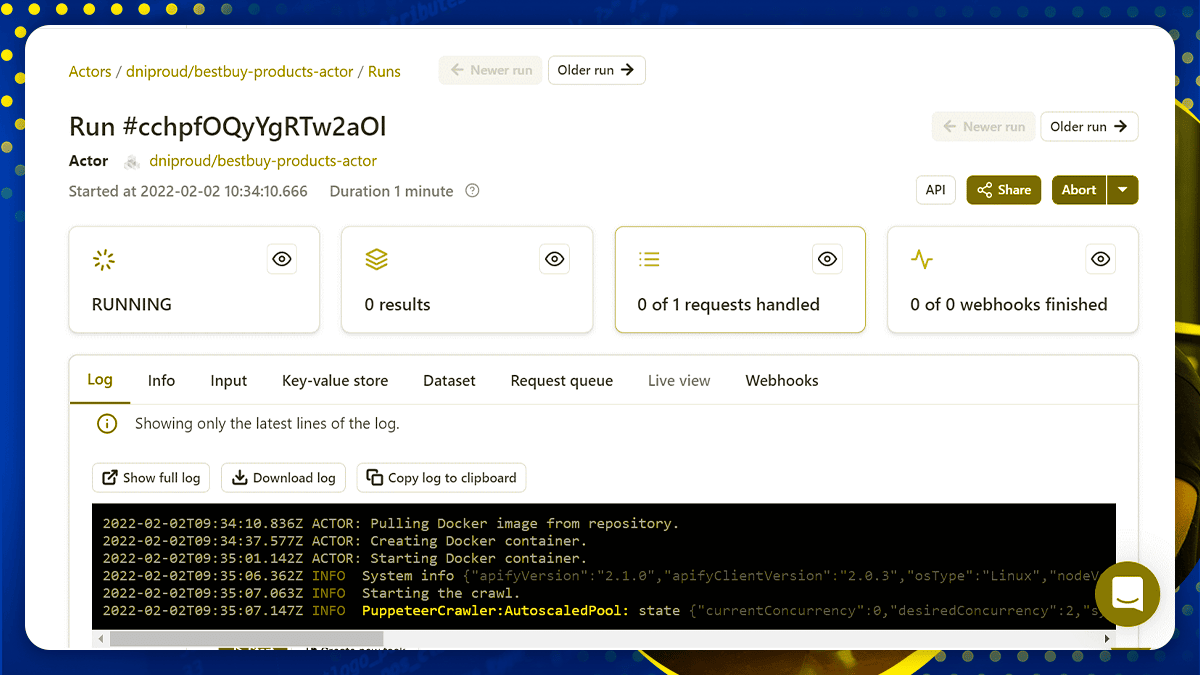 4. Collect the Data
Your task status will change to Running after you click Start. Wait for the scraper to finish its run. The status will change to Succeeded once the task entered is completed.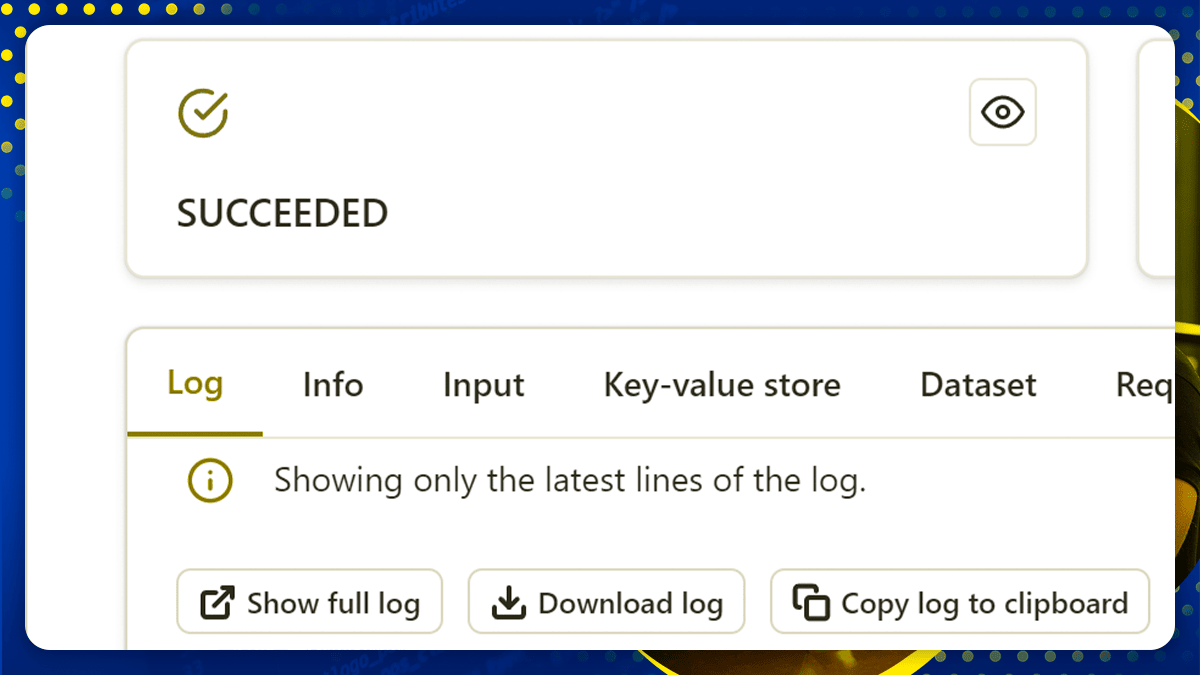 Download Your Information
To see your results, go to the Dataset tab. They are available in a variety of formats, including JSON, HTML table, XML, CSV, RSS feed, and Excel.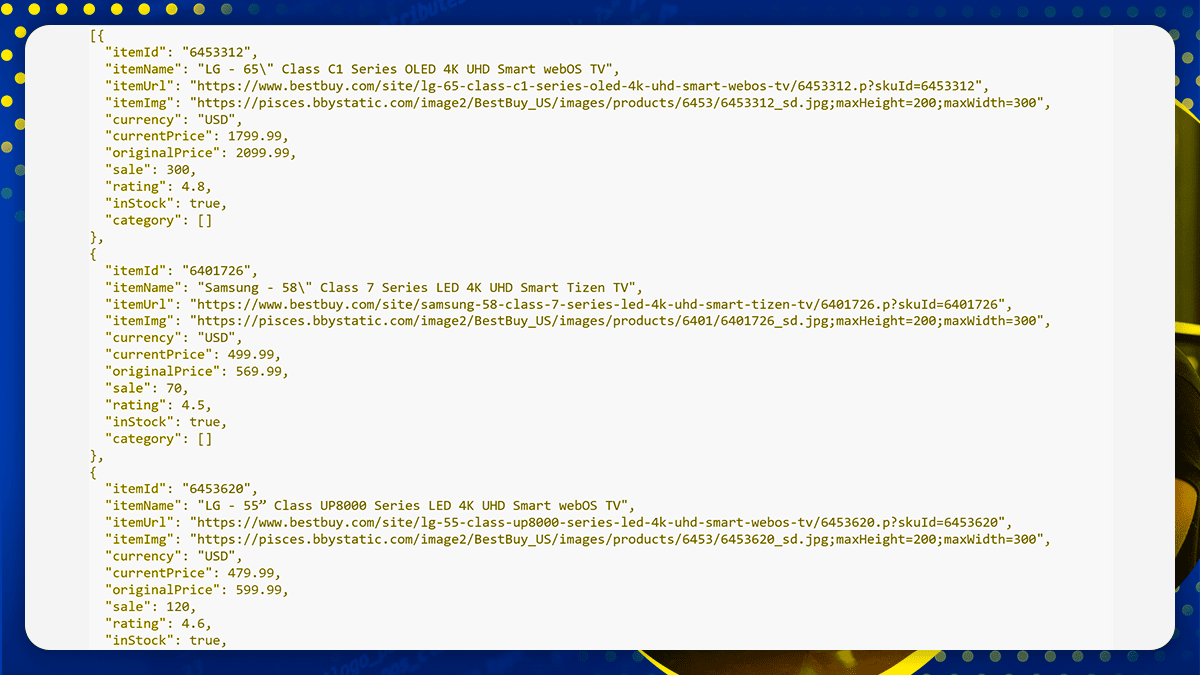 Conclusion
Here, it can be concluded that the information obtained on the PC or in any other app can be saved easily in the desired format and can also be used in spreadsheets or some other ways.
Looking for web scraping of Best Buy product data? Contact ReviewGators today!
Request for a quote!